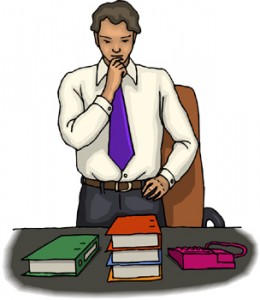 As a client, when choosing where to have documents such as contracts or certificates from your business, brand, or your personal life translated, it is important to know who the professionals behind each agency are, as well as what types of services they can provide.
It is advisable that you study the market and familiarize yourself with the world of translation and localization services. Nowadays, there are forums, blogs, and numerous websites where clients can investigate the reputation of the person or agency providing them the service.
The era of technology and communication provides us with infinite resources. Trusted Translations is able to offer you translation, editing, and proofreading services, and, if necessary, DTP. This latter service assures you that the translated files you receive will maintain the same format of the files sent to us—or an even better one.
The main problem that many clients face when choosing a translator is that they cannot evaluate the quality of translation produced:
If it is translated into their own language, they do not know what the original said.
If it is translated from their own language to another, they do not know to what extent the translation is consistent and faithful to the source text.
Our translators have completed university studies in translation, text correction, linguistics, and related fields, and have extensive experience completing translations to their native language. Additionally, they are experts in translation tools such as CAT tools, databases, glossaries, translation memories, etc.
Another factor to keep in mind is that it is important that the person who edits or proofreads a translated document be a native in the target language and variety of the text (for example, Canadian French, Guatemalan Spanish, Austrian German, etc.) It is not an easy task to guarantee that these specialized professionals will be available and within the reach of all clients at all times, but it is important that a professional agency strive to achieve this. Additionally, a first-rate translation agency will strive to select professional translators and train them in translation tools, form specialized teams in specific languages or regions, and evaluate the output of these translators.
In conclusion, by hiring an agency such as Trusted Translations, you will obtain a final product that is appropriate for your target audience, and you will increase your sales and save money.
To view the original Spanish post, go to:
¿Cuáles son los beneficios de contratar una traducción profesional?