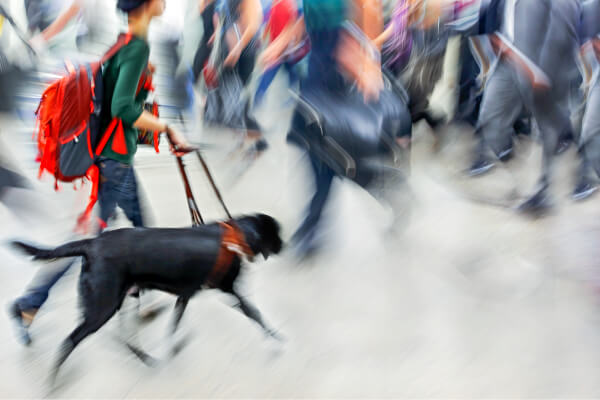 Home » Services »
Accessibility Standards: WCAG/508 Compliant
At
Trusted Translations
our main objective is to make content available to the widest possible audience, not only through translation, but through abiding by Web Content Accessibility Guidelines (WGAC)―also referred to as section 508 of the U.S. Workforce Rehabilitation Act of 1973, as amended in 1988. This means that, upon request, we will ensure that the content of your translation provides the same level of accessibility to everyone.
Accessible to All
Whether the impairment is auditory, visual or physical, just to name a few, we can help you provide equal accessibility to all users. At Trusted Translations, not only do we translate, localize and globalize your translation projects, but we can also go the extra step to make sure your content is available to the widest possible audience.
WCAG / 508 Compliant Translation Services
Whether you are looking to make your software application, operating system, video or other multimedia or web-based information―among other electronic and information technology types of content―compliant with WCAG/508 Accessibility standards, the Trusted Translations team have the expertise needed to guarantee that every project will meet the necessary accessibility requirements. We understand there are three essential factors to keep in mind when making a project meet these specifications:
Technical requirements: Making sure that the encoding of a website, operating system or software, among others, is compatible with assistive, adaptive and rehabilitative devices; also known as assistive technology.
Functional requirements: Ensuring that the system as a whole is adaptable to be used by people with disabilities.
Support requirements: Providing accessibility to support documents and alternative information to people with impairments.
If a project does not comply with the three aforementioned requirements, then by law, it is not considered to be WCAG/508 compliant. Trusted Translations takes extra care in ensuring that when you request WCAG/508 Compliance services, every requirement is met with the utmost precision.
Accessibility Compliance of the Localization Input
Regardless of the level of compliance of the input you have in hand for your localization/translation project, we will make sure to advice you when adjustments need to be made to the SOW in order to achieve the compliance you are looking for.
It might be the case that the source content is not compliant at all, or it might be content developed long ago and requiring updates for its level of compliance. In any case, we have the skills and resources necessary to provide the service that will help you reach the expected level.
We honor section 508 of the United States Workforce Rehabilitation Act of 1973.
At Trusted Translations we believe in providing equal accessibility to all users.
We make sure your documents meet all WCAG web accessibility standards.
We make your website accessible so you can reach the widest public possible.
Websites and WCAG Compliance
Accessibility has been a major topic of concern ever since we entered the Internet era. Clear levels have been outlined as set by the Web Content Accessibility Guidelines (WCAG).
For example, when it comes to meeting the requirements for your website, most can be made accessible to people with disabilities without the need to drastically change the visuals of the site. For people with visual impairments, for instance, an image on the site can have an alternative description that succinctly and clearly describes the image. Likewise, for people who are colorblind, certain colors can be utilized to accommodate the needs of the reader. That's where our expert desktop publishing team comes in. Our in-house graphic designers and IT engineers are diligent and will ensure that your website is easy to navigate while still maintaining its original appeal. An additional benefit of making content accessible to all audiences is that it will also result in an increase in search engine rankings, as well as performance optimization on small devices.
PDF-Translation Accessibility Requirements
At Trusted Translations, one of our main objectives is to make your content available to a wide range of people and audiences. This, of course, can be partially achieved through professional translation and localization. However, we understand that in order to truly reach a wider audience, we must make content accessible to everyone.
This is the reason why, upon request, we will not only translate your PDF documents―and return them to you in PDF format ready for immediate use―but we will also ensure that they meet all accessibility requirements. This means that your PDF document will be accessible to all users, even to users with impairments that may make it more difficult for them to navigate a regular file.
Through the many years that we have worked for the U.S. Federal government―as well as for state and local government agencies, all of them reenforcing policies and guidelines in play since the Rehabilitation Act of 1973, we have accrued a significant level of experience. And now, we are also starting to deploy that experience across the private sector, with verticals such as healthcare promoting accessibility to all members.
In summary, and despite the fact that making sure content is available to all can be a complex process, our expert team of desktop publishers are professionally trained to ensure that your PDF documents meet all of the accessibility requirements.