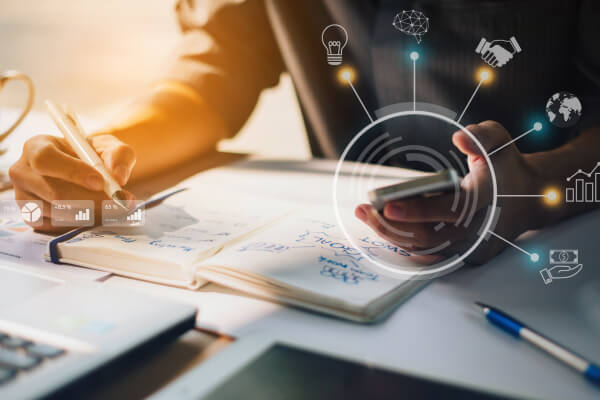 Home » Services »
Localization
What is localization? How is it different from internationalization? Let our
Trusted Translations
experts help you understand and master the localization process from beginning to end.
Internationalization 
Internationalization (sometimes abbreviated as i18n) is a critical step that comes early on in the product planning and development phase. It's a "big picture" endeavor that involves preparing your products on a macro level so that they can eventually be localized to numerous markets, without extensive redesigns—what some companies refer to as "world-readiness." For example, IKEA's decision to use only diagrams and illustrations in its assembly instructions has removed the need to translate different sets of instructions for each new region.
Localization
Localization (sometimes referred to as L10n) takes place once your product actually hits specific markets. Localization involves adapting your product or service to account for those particular markets' differences, generally through translation, technical modifications, regulatory modifications, and more. 
Localization goes beyond simple language translation into questions of cultural nuance, functionality, and appeal to target demographics. It might look like, for instance, how Netflix tailors its content for different regions across the world, or how the core McDonald's menu is adapted to various countries' unique cuisines.
Trusted Translations provides Spanish localization services at rates 25 - 50% below market.
One of the most common mistakes in localization is applying incorrect numerical formatting.
Use of translation memory tools can help save time and improve consistency of localization projects.
Our services range from simple document translations to complex software localizations.
Why Is Localization So Important?
It's complicated—but crucial—to make sure your products and services "hit the spot" with your target audiences. This is all the more true when your business is seeking to expand into new regions, cultures, and languages. Localization helps ensure that your company transitions smoothly into a new market without the risk of giving offense, alienating potential buyers, or encountering user errors and lack of functionality. 
Spanish Localization Services
Trusted Translations has particular expertise in Spanish localization, working with numerous clients that rely on us to help them reach the uniquely challenging U.S. Hispanic market. Because this market consists of multiple nationalities and distinct cultural backgrounds from different continents, the Spanish localization process requires special attention. 
Here are some of the various tasks included in Spanish localization: 
Spanish software translation, website translation, and desktop publishing
Ensuring the language is adapted to address each target country's native variant, or dialect
Reviewing all graphic elements and using desktop publishing services to tailor them for each local market
Extensive Spanish software testing to ensure all applications are properly adapted and function in all environments
With significant expertise in Spanish localization services, Trusted Translations knows how to make the process efficient and cost-effective for your organization. 
Because localization requires time and a high-level knowledge of languages, cultures, and industries, it's important to work with experts that are already skilled at producing high-quality results. Contact Trusted Translations today to learn more about how we can meet your localization needs.