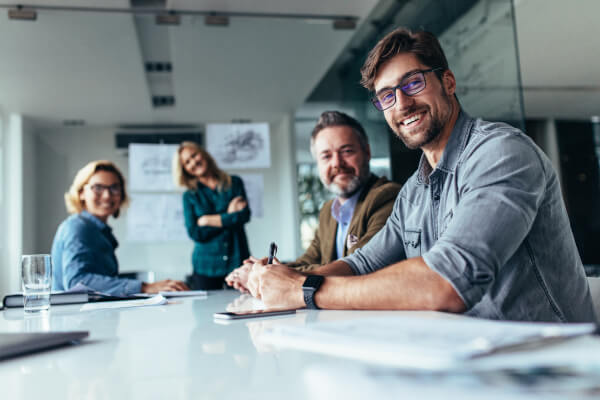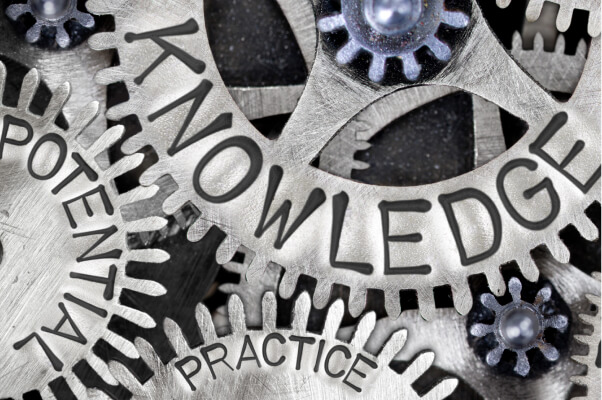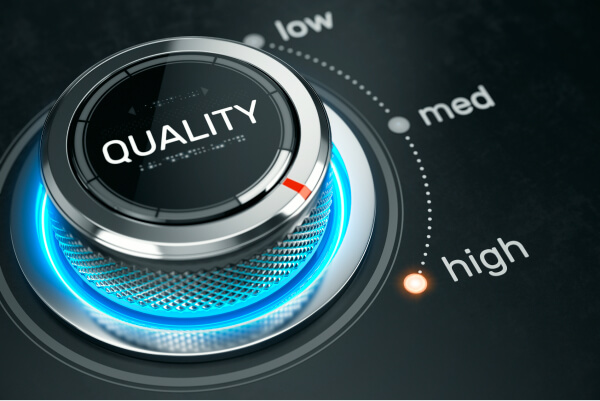 Home » About Us »
Trusted Translations Proven Experience
With over 20 years of proven experience, a network of over 10,000 linguistic experts, and offering high-volume translation services to and from over 200 languages,
Trusted Translations
guarantees the highest quality translations at the most competitive prices in the market. Whether you are a small law firm, a startup, a nonprofit, or a large multinational,
Trusted Translations
brings proven experience to your organization, helping you achieve your objectives in local, national, and international markets.
Trusted Translations has direct managerial control over production centers on three continents, along with our experienced teams of top linguists, designers, and IT experts. As a result, we can assemble professional translation and localization teams from all over the world, with the skills necessary for even the most complex requests.
In addition to our translators themselves, all members of our design team are trained in the translation process and work closely with our translators, editors, and proofreaders to ensure that the final product reflects the most accurate, up-to-date version of the text.
Associations and Affiliations
In order to optimize our industry acumen, we are members of various local, regional, national and international organizations. Our management team and staff sit on various committees and boards as well as being active with several international trade, marketing, financial, legal and translation associations. We utilize these organizations to increase our knowledge and awareness of trends, legislation and competition, as well as to help facilitate international business and trade.


American Translator Association Member and/or Certified Translators
Trusted Translations is a corporate member of the American Translator Association. We are actively involved in the Association and attend annual meetings to stay abreast of all of the latest developments in linguistics. Translators on our staff who are not ATA certified are certified by other reputable associations, such as:
Canadian Translators, Terminologists and Interpreters Council (CTTIC)
Colegio de Traductores Públicos CTPBA)
Monterey Institute Graduate School of Translation & Interpretation (GSTI)
The Translators and Interpreters Guild (TTIG)
Washington State Department of Social and Health Services (DSHS)

State Bar Associations / U.S. Licensed Bilingual Attorneys
At Trusted Translations, we have U.S. licensed bilingual (English/Spanish) attorneys on-staff who are dedicated to working exclusively on our client's legal-related projects. Our attorneys help ensure each legally sensitive document translated uses the correct legal terminology in the target language. This can have a significant impact on the quality and integrity of the final translation, especially for the highly regulated insurance industry. Our attorneys are qualified to provide legal certifications of every translation. Our attorneys are license to practice and can provide Bar certificates upon request.
We provide Fortune 500 companies with translations at rates 25 - 50% below market
Trusted Translations have over 5,000 satisfied clients in the United States and abroad
We exceed ISO 9001:2015 quality standards and will certify our translations upon request
Our quality control involves translation, edition, and proofreading by three separate experts

Globalization and Localization Association (GALA)
Trusted Translations is an active member in GALA, which focuses on new developments in website and software globalization and localization. Through GALA, Trusted Translations is constantly improving its content management systems (CMS) with new technology and add-on features.

National Minority Supplier Development Council
Trusted Translations is a certified minority business enterprise (MBE). Trusted Translations is actively involved in the diversity council and attends national and regional meetings.

Translation Automation User Society (TAUS)
Trusted Translations is an active member of the Translation Automation User Society. As a leader in this space, our experts are invited to be guest speakers and panelists at almost all major TAUS conferences. TAUS is a think tank for the translation industry, undertaking research for buyers and providers of translation services and technologies. Its mission is to increase the size and significance of the translation industry to help the world communicate better.
Proven Language Translation Service Provider
With the ability to translate to and from over 200 languages, Trusted Translations is a full-service multilingual translation service provider. In addition to handling specialized Spanish translation projects, Trusted Translations has proven experience handling large, multilingual translation accounts for Fortune 500 companies and international organizations and is therefore a one-stop solution for any company seeking superior translations at highly competitive rates.