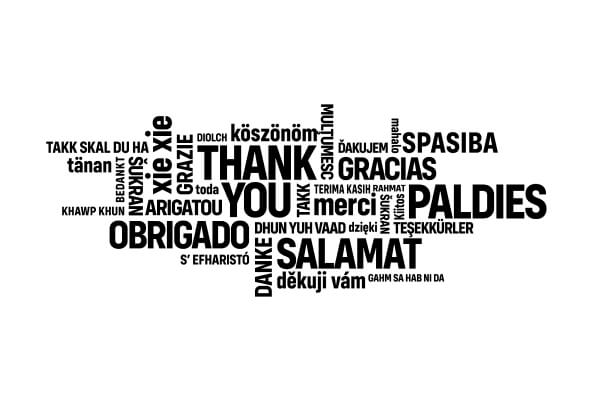 Home » Services »
Multilingual Content
Multilingual content is key for companies seeking to expand into international markets. By creating content that is tailor-made for speakers of different languages, your business can grow its reach, build dedicated audiences worldwide, and increase online traffic and rankings. No matter the complexity,
Trusted Translations
will work with you to produce compelling, high-quality content that informs and engages readers across a wide range of languages.
Multilingual Content Services
Most speakers of different languages browse the web, make purchases, and seek out information exclusively in their native tongue. By investing in multilingual content that speaks directly to these customers, your company will be ahead of the curve in reaching new markets full of potential clients.
A multilingual content strategy empowers you to move beyond localizing your material into other languages into actually creating original content across several languages. Compared to translating pre-existing content, multilingual content creation prioritizes your target audience from the outset. Trusted Translations will help you save on the time, energy, and costs of the localization process, while also ensuring your content sends a message that appeals to the right audience, in the right ways, and right from the start. 
Benefits of Multilingual Content 
In today's fast-paced online environment, consumers process thousands of pieces of information with every few clicks around the Web. In light of this, it's essential to have content that sets itself apart from the flood of blanket statements and generic advertisements. 
Unique, authentic content in multiple languages is crucial to building trust and customer loyalty among native speakers. The easier it is for customers to understand, connect with, and share a piece of content, the more organically your brand's reputation in that market will grow. 
Multilingual content also helps your material stand out when it comes to web rankings. Top-notch content is carefully calibrated for frequently-searched phrases and keywords in the language at hand, rather than simply translating them from a piece that was not originally created with this language in mind. As a result, a polished piece of multilingual content can quickly increase traffic to your website and lead to a higher ranking in search engines. 
76% of online shoppers look for products in their own language.
Most consumers prefer to connect with brands in their native language .
More than half of all Google queries are in languages other than English.
Multilingual SEO can help bring more traffic to your site.
Types of Multilingual Content 
Multilingual content can take multiple forms, including content writing, copy writing, creative writing, and transcreation. Often, businesses find that a combination of these modes is the best approach for reaching as extensive an audience as possible. Therefore, when building a robust content strategy, it's important to work with a well-rounded team that has the flexibility to move between these forms with ease. 
Our Services
Trusted Translations provides a team of tried-and-true multilingual content writers. Our writers are well-versed in all the different modes of writing necessary to create top-tier multilingual content, from content writing to copy and creative writing. They combine professional writing capabilities with a native-level understanding of languages, producing natural and effective content that is backed by industry expertise. 
All of our writers' work also goes through a rigorous final editing stage to guarantee high quality deliverables. We prioritize accuracy, confidentiality, and authenticity in our content services. As the trusted partner of over 5,000 clients worldwide, including government organizations, Fortune 500 companies, law firms, and nonprofits, Trusted Translations is the reliable and cost-effective solution for all your multilingual content needs.