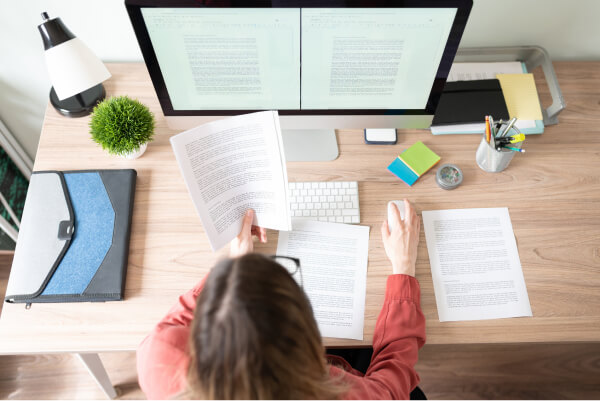 Home » Services » Human Translation
Human Translation
When it comes to readability and quality, human translation services are still unsurpassed.
Trusted Translations
offers professional human translation services for all types of documents, websites, and software extending to all formats, volumes, and languages. Available in over 200 languages, our professional human translation services are fast, accurate, and budget-friendly.
Our human translation service is our core offering and provides the highest level of comprehension for the end user. For this service, we employ a three-step human quality control system, in which each translation is reviewed by three separate linguists. This triple verification process helps ensure quality and consistency throughout the entire translation. Furthermore, our linguists leverage the best translation memory technology in the industry, which improves not only quality, but also the turnaround times and overall cost of a translation project.
Human Translation Workflow
The following is a typical workflow for a human translation project: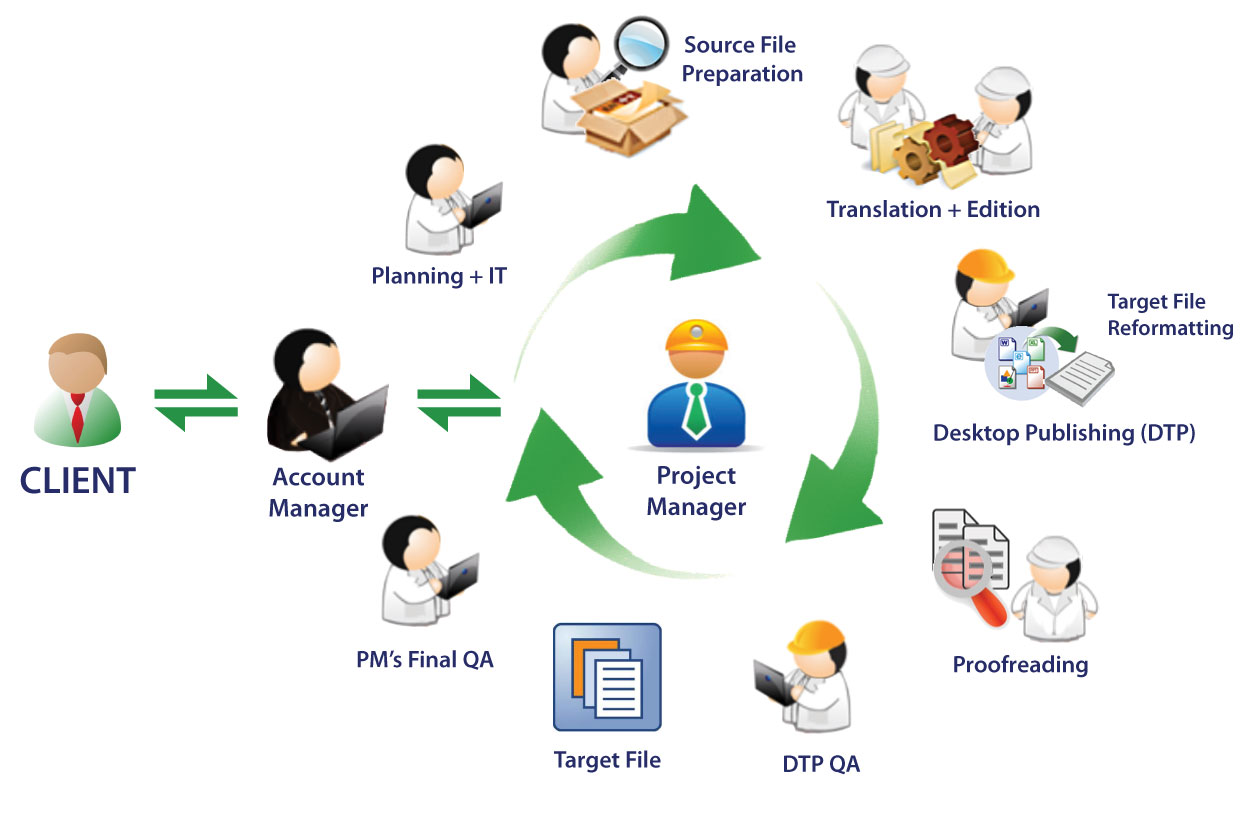 Trusted Translations provides tried and tested expertise in managing every step of this complex, multi-stage cycle. Our team is dedicated to ensuring that your translation projects meet all your objectives and standards while running as smoothly as possible.
Rather than be dependent on machine translation, where it is easy for language errors and delays to be introduced into the process, our human translation service is designed to maximize readability, quality, and consistency. To accomplish this, we leverage the experience and knowledge of the best linguists worldwide.
Human translators are unmatched in translating style, tone, slang, and idioms.
Human translators are especially important for marketing and advertising messages.
All Trusted Translations projects are reviewed by human translators with native fluency.
Our translators work in-house, which enables lower costs and faster turnaround times.
Human Translation Process
Our human translation projects are staffed with the most qualified individuals in the field of translation and localization. The process starts with one of our expert Account Managers, whose primary mission is to make sure your translation meets your exact specifications and goals. They will manage your project every step of the way and ensure your translation is delivered on time with the highest level of quality in the industry.
Almost simultaneously, one of our Senior Project Managers takes charge of the planning, leads the execution, and oversees the control of the project. When applicable, an IT Manager reviews all technical requirements of the project. The Desktop Publishing (DTP) Manager supervises completion of any graphics or formatting required, so that the translated document mirrors the original source document down to the last detail.
Our in-house teams have significant experience in managing human translation projects and can clear almost any obstacle, including rare formats, languages, and very tight deadlines.
Quality Human Translation
One of the key elements behind every quality human translation project is the QA process. Our unique Quality Assurance Process is designed to make sure that each translation is verified by three separate expert resources.
As a result, our final output reaches the highest quality level possible. Trusted Translations' quality processes have been audited by an independent third-party registrar and have been deemed to meet all of the ISO 9001:2015 standards. A copy of Trusted Translations' independent third-party registration is available upon request.
Reach out to Trusted Translations to learn more about our expert, cost-effective solutions for your human-translation needs.