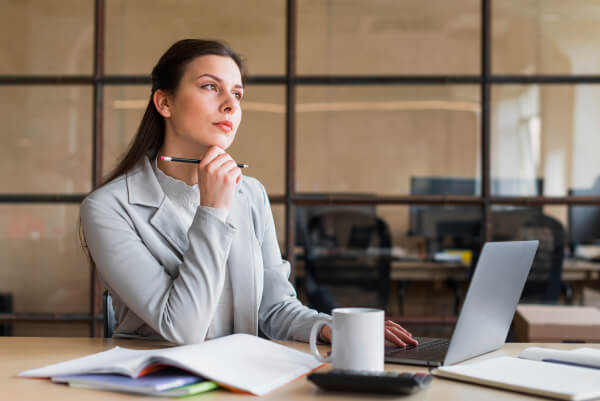 Home » Services » Multilingual Content »
Creative Writing
Creative writing is often considered the pinnacle of writing, both in its complexity and in its power to captivate audiences. At
Trusted Translations
, our expert writers provide creative writing across multiple genres and languages.
Writing That Inspires and Transports
Novels, persuasive essays, theatrical plays, song lyrics—there's almost no limit to the ways in which creative writing appears throughout the world. Although creative works, in general, do not directly seek to sell a product, they do entertain and engage readers with their unique voice, unforgettable characters, and fascinating perspectives.
How Is Creative Writing Valuable for a Business?
Fiction, non-fiction, poetry, and playwriting tend to be the most immediate genres that come to mind regarding creative works. In this context, it's easy to assume there is a distinction between this sort of creative writing and the world of professional writing, where genres such as content and copywriting are more familiar.
However, creative writing also encompasses film and television, radio and podcast scripts, journalism, cookbooks, travel guides, and much more. Depending on your organization's services and aims, you might find yourself encountering the need for creative writing in unexpected places. At the same time, using creative writers as part of your content strategy can help set you apart from other companies.
It is also important not to overlook the range of ways that creative writing and all other realms of the professional world frequently interact. From government organizations and non-profits to globally renowned newspapers and media outlets—or even just a unique email campaign centered around weekly poems—creative writers regularly engage with and shape all sorts of industries, discourses, and markets around the world.
Scriptwriting skills are key to successful video marketing.
Over half of customers are more likely to buy products with strong storytelling.
A good brand story can boost customer conversion rates by 30%.
People are about 22 times more likely to remember story-based facts.
Why Invest in Multilingual Creative Writing?
Creative writing is a form of art that blends lyrical turns of expression, vivid imagery, enchanting storytelling, and thought-provoking themes. Whether they concentrate on producing literature, film, audio, or another genre, creative writers must be thoroughly immersed in the nuances of their chosen fields. To tackle the complexity of creative work, many writers have honed their specialized skills through master's degrees (MFAs), artistic residencies, ongoing professional workshops, and numerous publications, as well as by working in a range of creative industries. 
When it comes to a multilingual content strategy, creative writers' necessary facility with language, context, and culture makes them natural collaborators for working across languages, too. The world's premier translators can often be found contributing to top businesses' high-quality deliverables with the same skillset they bring to interpreting Nobel Prize-winning works of literature. If your goal is to speak to new international markets in a way that feels natural and unforgettable—while also being sensitive to nuance and context—creative writing offers a fine avenue for capturing the attention of new readers.
Since creative writing requires such a high level of writing skill, originality, and familiarity with genre, seeking out expert writers is the only way to go, especially if you intend to expand across multiple languages. Get in touch with Trusted Translations today to discuss how our team can support your creative writing needs.