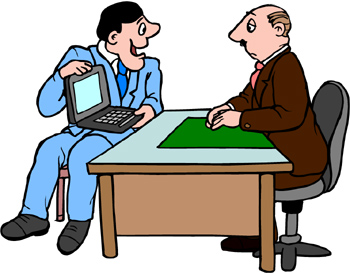 The quoting process occurs before finalizing a sale. It must be done carefully, analyzing all of the files to be translated. Communication with the client is very important in this stage.
Some questions to ask the client before beginning the quote include: what format they would like to receive the file in, whether or not the translation will need to be certified, if the translation has a previously determined delivery date, and if the client's priority is translation quality, delivery time, or price. By keeping these points in mind, we will be able to begin our quote.
To do this, Project Managers use translation assistance tools that help to determine the word count of a file. By knowing how many repetitions there are, the price of the translation can be reduced.
In addition to the number of words, it is important to quote costs for DTP and formatting of the file. A simple Word document without tables will be very easy to deliver in a neat and clean format. However, if we receive a PDF file converted from a different format, it will take much longer in the DTP stage to achieve a good quality file to deliver to the client.
In these cases, we always request that the sales agent ask the client if they have the source files, as these will facilitate the work of all involved, thereby lowering costs and reducing delivery time (due to the fact that less DTP work is needed).
Once these two items are quoted, we must create a project plan. For example, if only one translator and editor will be used, if various translators will be used, if we will add a final proofreading stage, etc. All of this depends on the client's timetable. It is important to let them know that the longer we have to complete the project, the more revision stages we can add, while also reducing the number of linguists involved in the project (which helps to reduce inconsistencies).
In general, clients are not aware of these points. It is for this reason that it is important to maintain communication lines open in order to offer them different options and ensure that they receive a high quality, professional translation.
Please leave us your contact information if you would like a detailed quote for your translation project by clicking here.
To view the original Spanish version, go to: