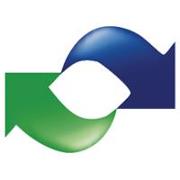 With the invention of the internet, more and more individuals, organizations and companies have the opportunity to share their message, product or service to an ever-growing audience. Yet, it is often the case that this audience speaks a different language. That is why it is becoming even more important for companies, organizations and individuals to have their messages translated.
Once someone decides that they would like to have something translated, the next step is deciding where to go to get such a service. There are many options out there, so it is important to look at a translator's or a translation company's qualifications. For example, Trusted Translations, as a leader in multilingual translation services, holds many certifications, licenses and awards which serve as proof of the quality of its services. These include federally-approved translation experts, board-certified medical experts, the honor of being named one of the Top 500 Hispanic-American Owned Businesses in the U.S., an SBA 8(a) certification (meaning that government agencies and contractors can receive credit for using our services), a certificate of recognition from the State of Florida for being a certified minority enterprise, and a five-year contract with the General Service Administration to provide language services to US Federal and State governments.
In addition, Trusted Translations has received positive testimonials about its services from companies such as The Coca-Cola Enterprises, Pfizer and CHAMCO Industries. Its long list of clients from the consumer, educational, financial/consulting, legal, life sciences, media and entertainment, manufacturing and non-profit industries include important multi-national corporations and institutions such as Delta Airlines, FedEx, Kraft, NASA, Accenture, AIG, Bank of America, Citibank, JP Morgan Chase, Merrill Lynch, ESPN, FIFA, Fox Video, MGM Mirage, Sony Pictures, Time Warner, BP, GE Appliances, Sony Electronics, Toyota, Girl Scouts, Salvation Army and Smithsonian.
With over 5,000 satisfied clients, Trusted Translations is a company you can trust. Take advantage of the company's free quoting services to get a quote on your next translation project, and become part of the over 5,000 clients who are happy they choose Trusted Translations for their language needs.