We are a proud provider to top Chicago-based companies, including Accenture and Duracell.
Our local Chicago representatives are on-call to serve you 18 hours a day / 7 days a week.
We are a partner of various Illinois school districts, including Joliet Public Schools and Lake Zurich.
Chicago has the second-most Fortune 500 companies in the U.S., second only to New York.
Chicago is home to the nation's third largest Hispanic population.
Professional Translation Services in Chicago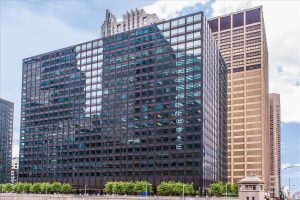 With a large science and engineering workforce, Chicago is a hub for technological advances and
global industry
. As a leader in
technical
and
medical
translations,
Trusted Translations
has served some of Chicago's largest multinational organizations, such as GE and Baxter. We have also partnered with hundreds of other companies in Greater Chicago, including Accenture, The Marmon Group, Duracell, and Prince Castle. In addition, we provide translations to several Chicago school districts, such as Joliet Public Schools, Lake Zurich, and the Elgin area (U-46).We are experienced in meeting the needs of local industries and adapting translations to best suit Chicago's diverse ethnic makeup.
Spanish
is a key language in the Chicago area, with Hispanics comprising close to a third of the entire metro area population; specifically, Chicago's
Spanish speakers
are over three-quarters Mexican. With over 1.7 million immigrants in the city total, there are also large populations of
Chinese
, Polish,
Arabic
,
Hindi
, and
Urdu
speakers. People from all over the globe routinely visit Chicago as one of the world's top convention destinations.
About the City of Chicago
Commonly known as the "Windy City," Chicago is one of the United States' most important metropolitan areas, with the 3rd largest population in the country. In fact, the Chicago metropolitan area is within the top 30 most populous in the world, with approximately 10 million people. Chicago has been named the world's 4th most important business center, with over $500 billion in gross metropolitan product.
Multilingual Translation Services in Chicago
For quality translation services and the best translation rates in the area, please contact our local Chicago
Trusted Translations
office for a free
quote
.