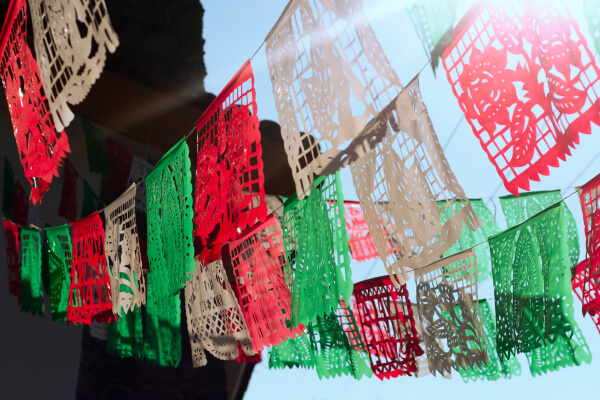 Home » Languages » Spanish »
English to Spanish Translation
English to Spanish is one of the most requested language translation services in the world. As the leading authority in the English-Spanish translation industry,
Trusted Translations
will help you connect with the U.S. Hispanic market, the emerging markets of Latin America, and more.
As an official or national language in 21 countries, it's no surprise that Spanish is an extremely popular target language when translating from English. According to the Cervantes Institute's "Spanish in the World" yearly report, as of 2021, there are approximately 493 million native Spanish speakers in the world—a number that grows to an incredible 591 million once speakers with more limited fluency are included.
Thanks to this expansive network of speakers, Spanish holds enormous (and ever-increasing) value in global business. The U.S. Hispanic market alone has a GDP of over 2.7 trillion dollars, greater than that of countries like France and Italy and one of the three fastest growing in the world. At the same time, Latin America has become a promising hotbed for economic growth; in early 2022, Colombia, Chile, Brazil, Peru, and Mexico were five of the world's six top-performing emerging stock markets.  
The message is clear: businesses, organizations, and individuals should seriously consider translating key English content into Spanish. Even if you're not sure you want to expand to foreign markets or which ones, Spanish translation can help grow your reach to domestic users and buyers. In fact, advertisers that spend actively on Spanish Language networks (like Univision) see a 39% higher return on ad spend (ROAS) than brands that do not spend on Spanish language services.
Going the extra mile to provide tailored content in Spanish will greatly appeal to your Spanish-speaking and multilingual customers, maximizing your ROI and earning you an important competitive edge.
Trusted Translations' Spanish Expertise
At Trusted Translations, we have developed extensive expertise in English to Spanish translation and are considered the industry's leading authority.
Over 500,000 professionals access our content every month to improve or enhance their communications with the Spanish-speaking market. Our clients include the most reputable institutions across a wide range of industries, such as NASA, the U.S. government, Pfizer, ESPN, Bank of America, and Google, as well as numerous law firms, top universities, and nonprofits.
With over 5,000 linguists specialized in English to Spanish translation, we understand the nuances of the world's many variants of Spanish. We will work with you and your organization to select the most effective choice of Spanish for your project. Our translators will provide not only the linguistic fluency but also the cultural awareness and industry-specific knowledge you need.
We provide Spanish translations to Fortune 500 companies at rates 25 - 50% below market.
Every Spanish translation performed by our expert teams is backed by Lloyd's of London.
We also provide Spanish desktop publishing, post-production, web optimization, and more.
Our quality control involves translation, edition, and proofreading by three separate experts.
Understanding Your Target Audience
Almost every Spanish-speaking country uses certain phrases and terms unique to their region and culture, and a piece of content in Mexico will sound very different from one in Spain. Therefore, when translating from English to Spanish, it is essential to analyze your target audience and pinpoint the "type(s)" of Spanish that will best fit your needs. At Trusted Translations, we can help you decide whether you want to localize your content for a specific group or region and how best to do so.
With our unique Spanish localization process, Trusted Translations can provide you with an English to Spanish translation that uses neutral Spanish vocabulary that can easily be customized for a particular market with little additional cost. For examples of the types of Spanish we can accommodate, please see the list below.
Localized Spanish
Trusted Translations can localize your English to Spanish content to a wide range of Spanish dialects or variants, including neutral Spanish, Latin American Spanish, Spanish for Spain (or Castilian Spanish), and U.S. Spanish. You can visit our pages dedicated to each of these types to learn more.
For very specific target markets, we can also translate your content to a wide range of country-specific Spanish variants, including:

Venezuelan Spanish
To learn more about how Trusted Translations can meet your various Spanish translation needs, please get in touch with us today.