Translations connect people and cultures around the world. Many people study languages because they would like to travel somewhere, whether near or far, and want to be able to communicate in the local language. However, this is not always the case, as many limit themselves to only studying the most widely spoken languages in order to communicate with as many people as possible (often in a language that is not native to any of those involved in the conversation).

This is common in places where many tourists or travelers encounter signs written in more than one language. While the original idea is for the sign to be, at the very least, informative, there are cases where the translation is so confusing that the original meaning is completely lost, and while those who understand both languages are getting a good laugh, those who rely on the translation can become confused and disoriented.
Imagine driving along on an unfamiliar road when you suddenly see this sign: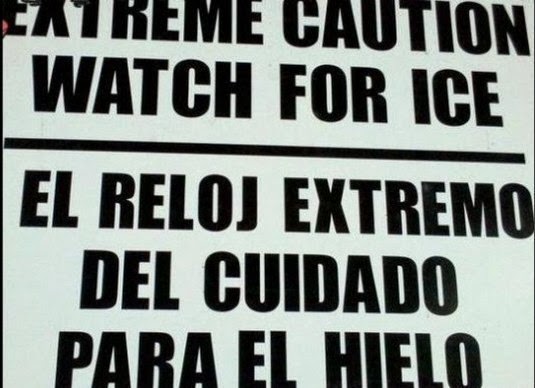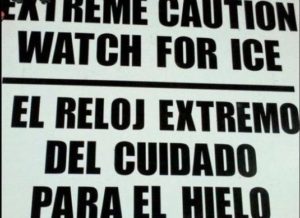 Back translation from Spanish: "THE EXTREME WRISTWATCH WITH CAUTION FOR THE ICE"
It's amazing what the result of an automatic translation can be if punctuation is not correctly implemented. In general, signs don't use punctuation because the sentences are short and succinct and mostly instinctive. But consider the translation of these signs. Not only is the result totally incomprehensible, but in this case, the mistranslation could actually cause accidents.
Other signs can be funny: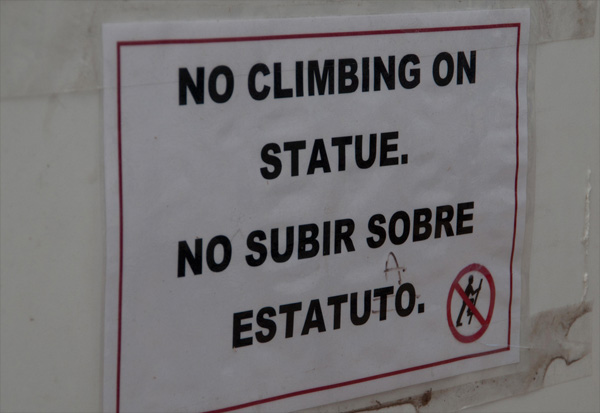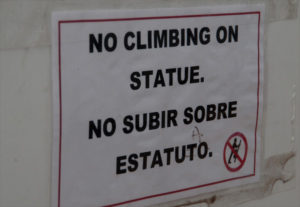 Back translation from Spanish: "NO GOING UP ABOVE STATUTE"
Others make us laugh out of sheer confusion: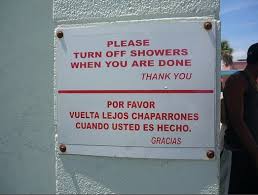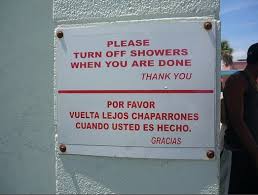 Back translation from Spanish: "PLEASE RETURN FAR RAINSTORM WHEN YOU HAVE BEEN PREPARED"
And yet others, bewilderment: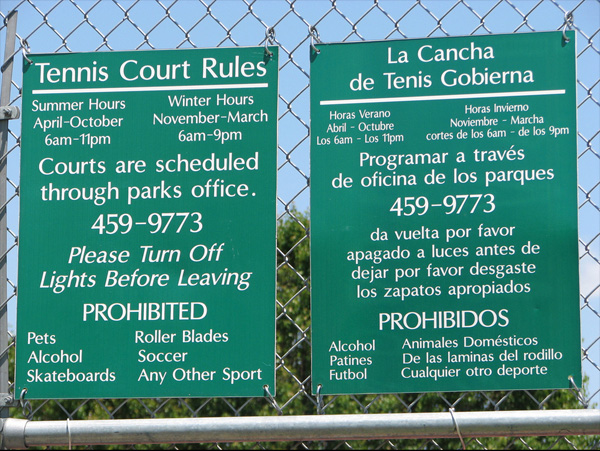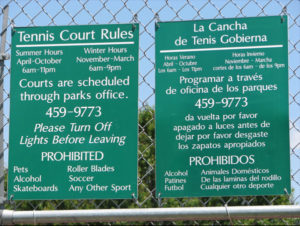 Back translation from Spanish: "THE TENNIS COURT GOVERNS" "please turn around off lights before leaving please wear appropriate shoes"

Just like these, there are countless examples of signs that were translated automatically or perhaps by someone who may have had some understanding of the target language, but not enough. This happens all over the world and in all languages; incomprehensible instructions, words out of context and hilarious phrases that make it clear that no translator was consulted, and how badly one was needed.