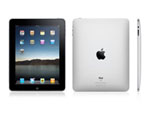 I recently read a story that I think may be of interest: Wordfast Wordfast has launched Anywhere, that is, the first professional translation memory software application that allows you to translate on the iPad.
It is the largest cloud-based translation environment, which is also the fastest growing, as in just 4 months after its official launch, there have been approximately 7,000 users.
Moreover, the best aspect of Wordfast is that this new application is free and accessible to all translators in the world on virtually all devices. It also maintains the privacy and confidentiality of the source content, destination and all TM contents.
It has a "software-as-a-Service (SaaS) model that allows you to use memory without having to pre-install any software, instead you can just access the application via any browser.
It allows users to:
* Work in groups, that is, they can collaborate with other translators. You can set permissions to share memories and work together online.
* Perform automatic translation integrated and compatible with a wide variety of file types.
* Aligning source and target texts for different languages, and create parallel texts from a translation memory.
In short, this application allows you to do virtually everything needed to perform the task of translation in ideal conditions. I would still need to try this application to check all these features it claims to offer, but it seems a definite positive that there are companies such as these that are so committed to facilitating our work.
(Spanish version: https://www.trustedtranslations.com/ipad-y-wordfast-anywhere-2010-12-10.html)