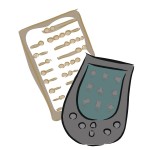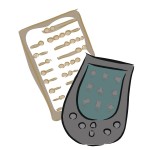 Recently, Trusted Translations announced the launching of a new professional Interpretation and Translation  service through an innovative Google platform known as Helpouts.
What is this innovative Google tool about? Helpouts is a new video service platform through which people can easily connect with experts in multiple languages concerning a variety of interest areas, ranging from culinary questions to language-related inquiries. While some of these services are cost-free, others will require a flat hourly rate or a per-minute fee. All paid services will provide additional value, are fully guaranteed, and of course, will yield high-quality results.
Through this platform, Trusted Translations will offer professional interpretation and translation services related to various languages, including American Sign Language interpretation.
Trusted Translations' main goal is to offer on-demand live services in the top 25 most popular languages. This service will allow users to consult with the company's professionals on a wide array of topics. Similarly, Trusted Translations will offer different educational alternatives so that users can better understand the processes and key details concerning this field.
For example, as far as translation services, the company will provide information and offer assessments regarding quality processes, the use of translation memories, rush and standard turnaround times, web page translations, certifications, and localizations, among others. On the interpretation side, experts will be available to discuss different interpretation methods (consecutive, simultaneous, etc), the number of interpreters recommended for each project, certified interpreters, different dialects, etc. Additionally, Trusted Translations has obtained vast knowledge in American Sign Language and will provide companies and individuals the opportunity to have access to this service via PC's, smartphones, and tablets.
Thus, Trusted Translations continues not only to expand its range of services, but also to improve its tools in order to help those who require such services and often do not have access to them.
For more information regarding these new services, please visit Helpouts by Trusted Translations.
The following is a list of some of the Helpouts that we currently offer: