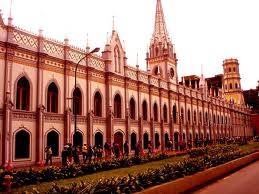 In 1951, the President of Mexico, Miguel German, convened the 1st Congress of Spanish Language Academies, where he agreed to the creation of the Association of Spanish Language Academies. All schools that are part of the Association of Spanish Language Academies have the same objective: the care and protection of Spanish, the language of the Pan-Hispanic community. For this reason, each school has its own rules that meet the basic guidelines of the Statutes of the Association of Spanish Language Academies, but with local characteristics.
Academies
The academies have a Board or Steering Committee, the composition varies from one school to another. The academic staff is usually organized into working committees: lexicography, grammar, translation, etc. The plenary meetings, with the collection of all academies, have the final word on the academic decisions.
In this context, the Venezuelan Academy of Language was founded in Caracas in 1883. Today it shares with four other national academies its headquarters in the convent of San Francisco, a 17th century building. To make it the headquarters of the academies, the building underwent a series of improvements to its structure and decor.
Renowned Academics
Among the most prominent writers who have been part of this prestigious institution is Arturo Uslar Pietri, who was a lawyer, journalist, writer, television producer and politician. Among the most notable awards that this brilliant man received in his lifetime was the Prince of Asturias Prize for Literature in Spain in 1990, and in that same year he received the Grand Cross of the Legion of Honor in France.
Other notable members of this academy are María Josefina Tejera, author of the Dictionary of Venezuela, Director of the Institute of Philology of the Faculty of Humanities at the Universidad Central de Venezuela.
Events
This academy sponsored the Sixth Congress of the Association from November 20 to 29, 1972, in Caracas. 53 representatives from all the academies took part, as well as 18 staff members of the Venezuelan Academy of Language and 2 special guests from the United States.
This Congress worked in six committees:
1. Academic system
2. Unity and defense of the Spanish language
3. Grammatical Topics: divided into five subcommittees:
3.a Phonological Topics
3.b Morphological Topics
3.c Syntactic Topics
3.d Spelling issues
3.e Gestures used in each country
4. Lexical and semantic issues
5. Research, teaching and dissemination of language
6. Miscellaneous topics
The Congress adopted 81 resolutions of the six committees and had five plenary sessions.
(Versión en español: Academia Venezolana de la Lengua)