Map of San Francisco Branch
Google chose Trusted Translations for the localization of its developers' Android apps.
Google has become one of our top clients of the last 10 years.
San Francisco's foggy weather is so infamous, it has its own name (Karl) and social media accounts.
Over 160 languages are spoken throughout the Bay Area.
Professional Translation Services in San Francisco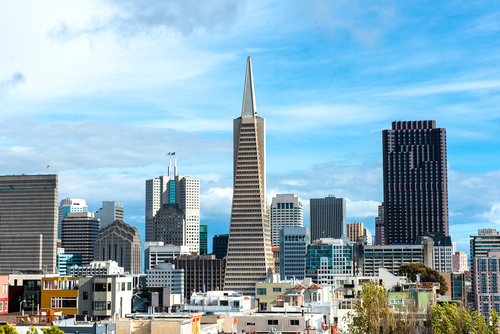 As one of the financial and cultural hubs of the West Coast, San Francisco's many thriving industries include IT and software, digital media, life sciences and biotechnology, investment banking, tourism, and international business. As a leader in financial and technical translations, Trusted Translations has partnered with some of the top companies in the San Francisco metro area, such as DIRECTV Latin America, Retrotope Inc., Quantum Corporation, City of Santa Cruz, Stanislaus County Sheriff Department, Taylor Farms, CamelBak Products LLC, and Walters & Wolf, to name a few.
San Francisco is one of the most linguistically diverse regions in the country. Although over 100 languages are spoken throughout the area, the three most popular are Chinese, Spanish, and Tagalog (Filipino), for which the city's Language Access Ordinance explicitly requires the provision of language services. In particular, due to its immigration history and proximity to East Asia, San Francisco has the world's largest Chinatown outside of Asia and an Asian population of over 34%; the Bay Area is also home to over 380,000 Filipino Americans. Hispanic and Latino Americans make up about 15% of the population, with large groups of Vietnamese, Korean, and Japanese speakers as well.
About the City of San Francisco
San Francisco, including Oakland and Berkeley, is the fifth-largest metro area in the country, with over 3.3 million people. Extremely cosmopolitan in nature, San Francisco is the seat of the Pacific Stock Exchange and the U.S.'s largest exporting region to Asia. It is also home to more than 71 consulates and foreign trade offices, several major universities, and over 30 of the country's largest non-American banks. 
Multilingual Translation Services in San Francisco
For quality translation services and the best rates in the area, please contact our local San Francisco Trusted Translations office for a free quote.