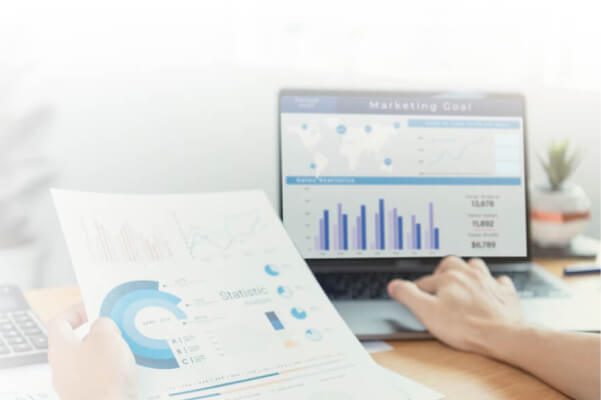 Home » Industry Expertise »
Financial Translation
Trusted Translations
provides specialized financial translation solutions for leading consulting firms, financial institutions and companies. Critical documents such as financial reports and prospectuses require the utmost attention and expertise to ensure accuracy.
Financial Terminology
Having proprietary financial dictionaries, Trusted Translations is not only the choice of top companies for financial translation services but also an industry reference for the translation of key financial terms. Hundreds of thousands of individuals, translation agencies, linguists and language scholars consult Trusted Translations each month on the translation of financial terminology.
Understanding the importance of this type of documents, Trusted Translations uses only top industry-specific translators. With some of the leading financial translation experts on staff, Trusted Translations actually understands the subject matter and is thus able to provide the most reliable service.
Financial Translation Services in All Languages
Our Language Translation teams have extensive experience in financial translations in all sorts of language combinations.
All our translators have access to translation memories, proprietary dictionaries and terminology, ensuring that each translation is both accurate and consistent across even the largest projects.
Financial Translation Teams Managing Sensitive Data
All our translators are bound by a commercial confidentiality and corporate nondisclosure agreement. Trusted Translations takes confidentiality and security issues very seriously. All translations remain confidential. Our translators are sensitive to the nature of financial documentation and understand the need to keep all corporate and personal identifiable information (PII) strictly confidential. Anonymization is used when needed to protect sensitive data.
We provide Fortune 500 companies with quality translations at rates 25 - 50% below market.
Trusted Translations is a preferred provider to top banks in the United States and Europe.
Trusted Translations is the one-stop solution provider for banks and financial institutions.
With financial experts on-staff, we provide specialized services to the insurance industry.
Professional Financial Translation
With financial experts on staff, Trusted Translations is able to provide the most reliable service for the banking, investment and insurance industries.
Financial language and concepts can often vary from country to country. Financial translations require specialized financial translators. Our financial translators understand that some countries have specific financial guidelines regarding formatting, numbering, and terms. Our experts are trained to recognize these variances and can assist you in applying the correct nomenclature.
We can build financial-translation teams quickly to support major projects that require fast turnarounds. Our project managers with financial training are skilled in both project planning and quality control.
We can work with a variety of electronic file formats and deliver ready-to-publish files when required.
Financial Document Translation
We have extensive experience translating all types of financial documents, including:
Annual reports
SEC-required reports
Income statements
Balance sheets
Cash flow statements
Auditor's reports
Government tax reports
Financial reporting guidelines
Business plans
Prospectuses
Private and public offerings
Insurance-related documents