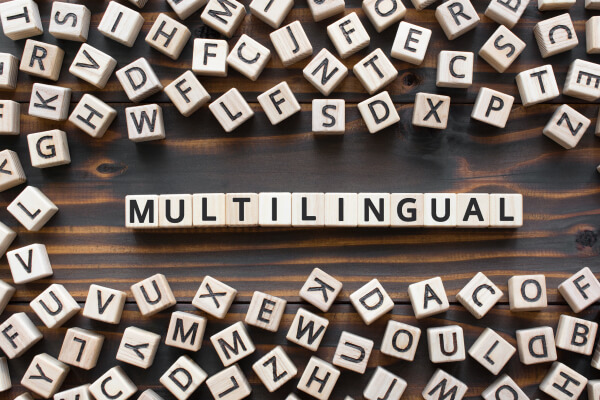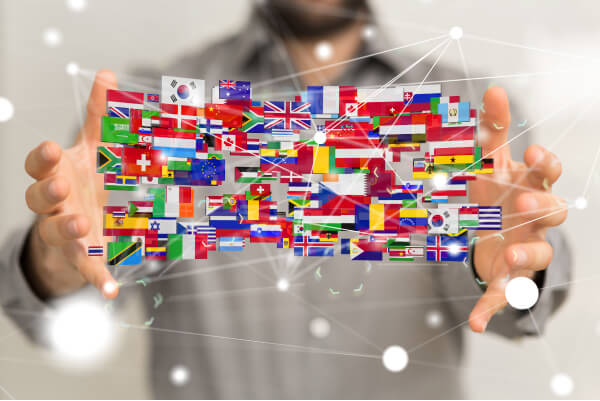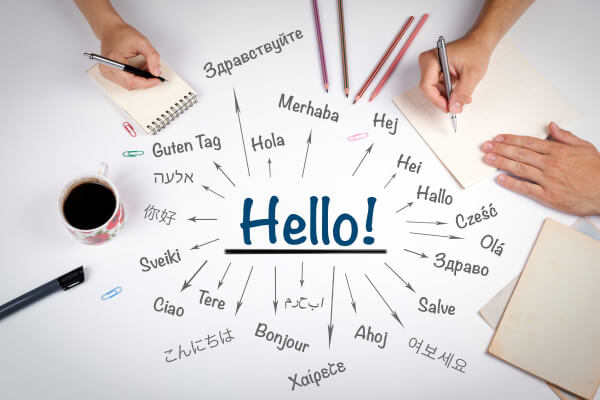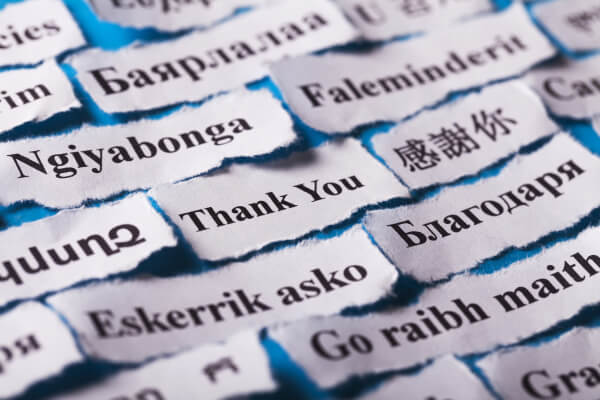 Home » Languages »
Multilingual Translation
Trusted Translations
, a recognized leader in multilingual translation services, has satisfied the translation needs of top international organizations in over 140 languages. Our expert teams provide you with the full range of multilingual translation services, including document translation, website localization, software localization and globalization, dubbing and subtitling, and more.
Proven Track Record
World-renowned organizations, such as the United Nations and NASA, look to Trusted Translations for our ability to translate to and from multiple languages. Numerous multinational corporations also rely on Trusted Translations for their complex multilingual translations, with our clients including Sony, Kyocera Mita, General Electric, Goodman Global, Kraft Foods Global, Toyota, State Farm, Delta Airlines, Coca-Cola, Citigroup, and more.
Quality You Can Trust
For each multilingual translation project, we use only experienced translators with specialized knowledge in the relevant subject matter. We also employ our unique triple verification procedure, which requires that each translation be reviewed by three separate expert human resources. The final product is then examined by a content manager, who ensures that the information is not only accurately translated, but also that it contains the correct industry-specific terminology and nomenclature. We adhere to the highest industry standards, including those outlined by ISO 9001:2000.
Highly Competitive Prices
Our mission is to provide you with the highest quality multilingual translations at the most competitive prices in the industry. Having a one-stop solution for your translation needs will not only save you time, but can also save your company money.
For example, unlike many of our competitors, we do not charge "project management fees" for multilingual contracts; this can save you over 15% on the total amount of your project. Furthermore, due to our efficient use of in-house resources and streamlined operations, our rates are 25 to 50% lower than our competitors'. We can help you break the language barrier, get your message across, and make communication easier without breaking the bank.
76% of online shoppers look for products in their own language.
Most consumers prefer to connect with brands in their native language .
More than half of all Google queries are in languages other than English.
Multilingual SEO can help bring more traffic to your site.
Translation to and from Any Language
The following is a list of some of the languages we regularly work with:
Top 20 languages spoken in the world
Mandarin, English, Spanish, Hindustani, Arabic, Portuguese, Bengali, Russian, Japanese, German, Punjabi, French, Wu, Javanese, Telugu, Marathi, Vietnamese, Korean, Tamil, Italian.
10 to 60 million native speakers
Cantonese, Sindhi, Turkish, Min, Gujarati, Maithili, Polish, Ukrainian, Persian, Malayalam, Kannada, Tamazight (Berber), Oriya, Azerbaijani, Hakka, Bhojpuri, Burmese, Gan, Thai, Sudanese, Romanian, Hausa, Pashto, Serbo-Croatian, Uzbek, Dutch, Yoruba, Amharic, Oromo, Indonesian, Filipino, Kurdish Language, Somali, Lao, Cebuano, Greek, Malay, Igbo, Malagasy, Nepali, Assamese, Shona, Khmer, Zhuang, Madurese, Hungarian, Sinhalese, Fula, Czech.
2 to 10 million native speakers
Zulu, Quechua, Kazakh, Tibetan, Tajik, Chichewa (Nyanja), Haitian Creole, Belarusian, Lombard, Hebrew, Swedish, Kongo, Akan, Albanian, Hmong, Yi, Tshiluba, Ilokano, Uyghur, Neapolitan, Bulgarian, Kinyarwanda, Xhosa, Balochi, Hiligaynon, Tigrinya, Catalan, Armenian, Minangkabau, Turkmen, Makhuwa, Santali, Batak, Afrikaans, Mongolian, Bhili, Danish, Finnish, Tatar, Gikuyu, Slovak, Mooré, Swahili, Southern Quechua, Guarani, Kirundi, Southern Sesotho, Romani, Norwegian, Pahari-Pothwari, Tibetan, Tswana, Kanuri, Kashmiri, Bikol, Georgian, Qusqu-Qullaw, Umbundu, Konkani, Balinese, Northern Sotho (Sepedi), Luyia, Wolof, Bemba, Buginese, Luo (Dholuo), Maninka, Mazanderani, Gilaki, Shan, Tsonga, Galician, Sukuma, Yiddish, Jamaican Creole, Piemontèis, Kyrgyz, Waray-Waray, Ewe, South Bolivian Quechua, Lithuanian, Luganda, Lusoga, Acehnese, Kimbundu, Hindko, Ibibio-Efik languages, Rajbangsi, Garhwali, Bambara, Ometo, Indian Sign Language, Betawi, Karen, Gondi, Senoufo, Kalenjin, Kumauni, Kamba, Luri, K'iche', Kapampangan, Central Aymara, Tiv, Brahui, Gbaya, Zarma, Baoulé, Dogri, Lingala, Sasak, Kurux, Mundari, Dinka, Slovene, Macedonian, Buyei, Beti-Pahuin.
1 to 2 million native speakers
Zazaki, Occitan, Tulu, Ligurian, Sidamo, Bashkir, Yao, Chuvash, Ijaw (Izon), Fon, SiSwati, Irish, Latvian, Nyankore, Makasar, Gusii, Khandesi, Ndebele, Chin, Vlax Romani, Sara, Pangasinan, Tonga, Lampung, Sardinian, Scots, Dong, Mende, Tày, Nahuatl, Afar, Dagbani, Koli, Chiga, Chechen, Tumbuka, Iu Mien, Meru, Gogo, Teso, Meithei, Tamang, Makonde, Bai, Tuareg, Mandinka, Jula, Temne, Haya, Serer, Beja, Nyamwezi, Abron, Alur, Sena, Azande, Walloon, Anyi, Malvi, Kinaray-a, Soninke, Ho, Estonian, Nyakyusa, Gwari, Lugbara, Basque, Naga, Susu, Tausug, Chokwe, Kabardian, Ryūkyū, Magindanaw, Maranao, Ancash Quechua, Welsh, Songe, Rejang, Bini, Ebira, Dagaare, Gujari, Tharu, Venda, Arakanese.