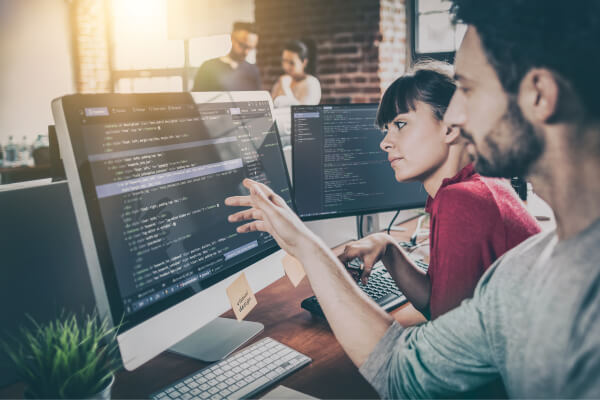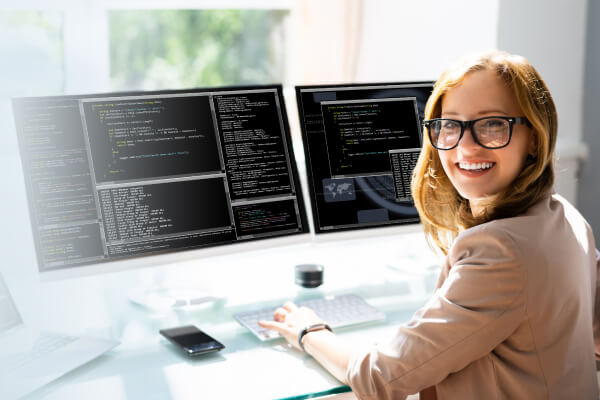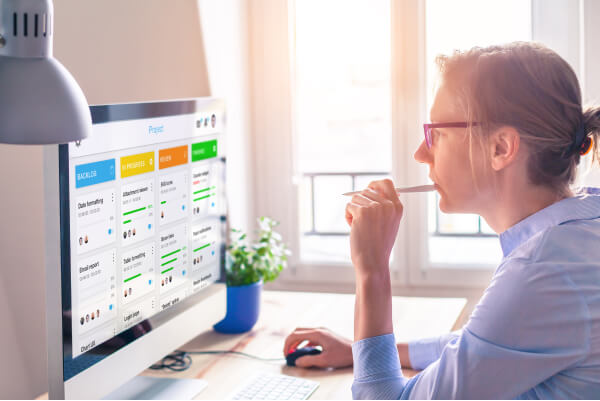 Home » Industry Expertise »
Software Translation
Trusted Translations
will work with your team to achieve the key objectives associated with software translation, internationalization, localization, globalization, or a combination of these services.
Trusted Translations offers comprehensive software translation services. We are prepared to help your company with any or all of the following:
Achieving a fully functional and tested product that can manage multiple languages.
Having a trained staff that can manage updates or changes in many languages.
Creating a platform that will allow the introduction of new markets at the lowest incremental costs.
Creating processes and procedures that will ultimately improve customer functionality and satisfaction, as well as increase sales.
We understand the specific nuances related to modifying a software program into a multi-language product. For this reason, we address a wide range of elements in our translation and localization services, such as:
Software/user interface code
Help screens, instructions, menus, shortcut keys
Software manuals
License agreements
Legal and information security disclaimers
Warranty agreements
Marketing material and packaging content
Culture-related content and end-user customs
Software Internationalization
Internationalization (i18n) is an industry definition that entails the development of a new product, or modification of an existing project, to enable said project to be used in many languages and sold in different countries. During the development process, special coding is used in order to allow for the seamless management of information in multiple languages—for example, making sure your source code recognizes different date-time formats and writing systems.
Through our comprehensive internationalization service, Trusted Translations will make sure your software program is set up to be used and shared on a global level.
Trusted Translations has provided translations to IBM, Google, Autodesk, and more.
We provide free quotes for any document, website, or software localization project.
Our in-house translation staff includes software engineers and developers.
Our software translation teams can assist you with both localization and internationalization.
Software Localization
Software localization (l10n) involves adapting your product to the linguistic and cultural nuances of a specific target market. Localization can open up your target market tenfold and increase your impact on foreign users.
Localization is a complex process that goes beyond simple content translation to address features such as usability/UX, graphics, size, placement, and much more. For example, localization to an Arabic-speaking region might entail changing the layout of menus, fillable forms, button placement, and more to accommodate a language that reads right-to-left.
Localization also presents unique challenges. For instance, the text to be translated or localized—including both visible and hidden text—must be separated from the source code in a way that preserves the integrity of the original code. Then, it's extremely important that all documentation and consumer interface text be translated using the accurate technical terms and nomenclature. Moreover, even before the localization process starts, it should be informed by extensive user research on the preferences of your target market.
At Trusted Translations, our team has the industry experience and linguistic know-how to handle these logistical challenges from start to finish.
Software Globalization
Globalization is best understood through this simple formula: Globalization = Internationalization + Localization. In terms of software globalization, this means making your software products available and usable by anyone, in any language, anywhere in the world.
Ideally, globalization should be included in the normal product development cycle. If taken into account during development, your primary code will be written in a way that allows for the efficient management of multiple languages, including the ability to edit, track, and upload new text. This then sets the stage for successful localization, as you begin to identify and expand to specific markets worldwide.
With expertise in every step of this process, Trusted Translations is ready to be your one-stop shop for successful software globalization.