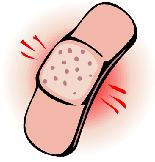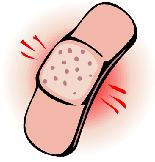 There are a lot of product brands that impose themselves so heavily on the market that they end up really owning their product name. It is a very interesting phenomenon, as is knowing what to do when you have to translate them.
In Spanish there are some clear examples in which products take the name of the brand [from original post in Spanish]: Scotch tape instead of adhesive tape, "Savora" instead of mustard, "Cotonetes" instead of cotton swabs, "Rimmel" instead of mascara, "Maicena" instead of corn starch, "Curitas" instead of adhesive bandages, Gillette instead of razor blade, Liquid Paper instead of correction fluid, among other examples.
Why does this happen? The reasons are many; sometimes the brand is so important that it transcends the product itself, or sometimes its advertising is so good that everybody remembers the brand more than they remember the product, and other times it's a brand that has taken over the market for that product.
When it comes to translating words of this nature it is necessary to be very careful and pay attention to the cultural usage of the target language. Sometimes, just to be sure, it's convenient to translate the product and leave the brand aside, as this way we ensure that the audience understands what it's about.
On the other hand, you can also research what products there are in the target language that are also named by their brand. In English, for example, "Curitas" are known by the brand "Band-Aid," disposable tissues are known by the brand "Kleenex," diapers as "Pampers," adhesive papers are known as "Post-its," the famous "Cotonetes" are known as "Q-tips," inline roller skates are known as "Rollerblades," etc.
It's very interesting to know which brands have really taken ownership of their product names in different cultures and at the same time it is very important to bear it in mind when it comes to localization thereof.
To see the original post in Spanish, go to: