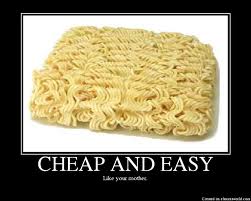 Have you heard the slogan "cheap and easy" when referring to certain products and services? When it comes to translation services, cheaper is not always easier.
When you decide to use a translation service, searching for the cheapest provider is not necessarily going to make your life easier. While price will often be a determining factor in choosing a provider, you are trying to have a "problem" (in this case the inability to get a message across in another language) solved, not to be offered a "good deal". Otherwise, you could just ask that friend of a friend who speaks the other language to do the translation.
The most important quality to search for in a translation provider is someone that is going to make things easier for you rather than lumping the complexities of the process on you.
A few questions about the purpose and audience of the text to be translated are essential. But if you find yourself being told just how long the process takes and how many steps are involved in the process, and how difficult it is going to be to meet that deadline, move on.
There is no denying that translation is a very complicated process, but that is why you have sought the provider's services, so leave the complexities up to them!
Spanish version: Más barato no siempre es más fácil