This CAT tool was created by the Spanish company Atril/Ampersand and uses a translation memory, much in the same way as the other CAT programs we have discussed here.
It also incorporates a terminology base that can reverse its language pair, meaning a Spanish > English glossary can also be used as an English > Spanish glossary for searching.
The feature that users most appreciate in general is the Autoassemble function, which collects information from different sites and offers a possible translation.
Another function, Lexicon, calculates the frequency for the repetition of a certain word or phrase within a project. This is crucial in projects with a large number of words where a team of editors are working together. With this tool, they are able to create glossaries specific for the project a priori and unify the translation criteria before the edition stage.
Unifying Lexicon and Autoassemble is a possibility that takes the functionality of DéjàVu to another level. Now the pre-translation results are much more effective and helpful to the translators and editors and guarantee a project that is consistent and perfectly in line with the client's wishes.
By doing away with the Word interface, this program can handle many types of files without problems or conflicts.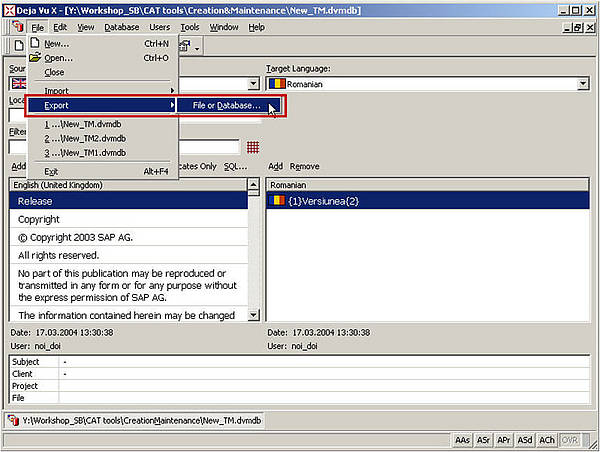 (Spanish version: https://www.trustedtranslations.com/dejavu-2010-05-11.html)