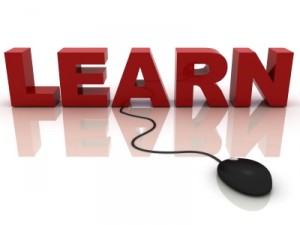 Knowing what you want is the first step to success
We all know that the Internet is a powerful tool in every single aspect. In terms of learning, there is a huge number of possibilities when studying languages. You only need to define some clear guidelines in order to avoid failure. Options are so great and varied that if you don't have these beforehand you will end up lost and may not choose the best option.
In the first place, you should clearly know why you would like to learn a language. It may be because you're planning on traveling and wish to learn the basics, so as to be able to communicate in the country that you're traveling to.
It may be because you are a professional and would like to add this qualification to your résumé and have greater chances when looking for a job.
Or maybe because your work requires it and there's no other option. But, there may be an option: learning a new language or getting a new job.
It may be because you want to get acquainted with a specific culture. Beginning to learn the language opens up the door to a new world.
Or it may be because you have some free time and it would be fun to.
Having clear goals will decrease the number of places to resort to, it will set the time that you will have to spend and the difficulty level that you would like to/will have to take on.
Another aspect to take into account is the amount of time that you have or that you want to spend on it.
This is also essential given that if you don't know this for sure, there will always be something more important to do, and once again, failure is guaranteed.
There are places for all preferences, apps to download on the phone and very diverse learning systems. You can learn on the phone during a long trip or comfortably sitting in your couch at home.
There are free and paid sites, blogs and forums. Videos and mp3s with conversations for all levels. Language lovers who are editors of their own blogs, who even take the time to, for instance, create a list to categorize: difficult level, why this would be helpful to learn, how it could be applied, the number of people who speak the language in the world, and something odd: one of them suggests taking a "reality test". The purpose is to be honest with yourself and get truthful answers to questions such as: "am I really going to listen to a guy who makes me repeat everything he says 8 hours a week?" This will help to keep the frustration level down to a minimum.
In my opinion it is totally recommendable, whether it is for fun, pleasure or as a means to improve your résumé. One thing is for sure, the success you get will only depend on our dedication and effort.
(Versión en español: https://www.trustedtranslations.com/aprender-idiomas-como-cuando-y-donde-quieras-2011-06-24.html)