Having enjoyed exponential growth in popularity over recent years, podcasts are now a common part of many people's everyday lives, with nearly one-third of Americans listening to podcasts at least once a month for education, entertainment, inspiration, and news.
In particular, podcasts have proven to be a great tool for learning and practicing foreign languages for people of all levels. In this article, we'll explore what makes podcasts such a great language-learning tool and offer you some recommendations for podcasts that might be able to help take you to the next level in your foreign language studies.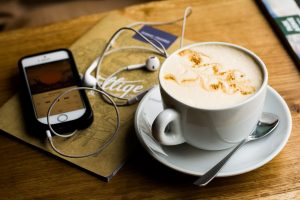 What Are Podcasts?
Podcasts are audio programs similar to radio broadcasts that can be streamed or downloaded to be listened to on computers or mobile devices. Most podcasts are formatted like a serialized show with different episodes being released periodically. It's common for podcasts to be focused on a single topic with different episodes exploring various angles of the issue at hand. Podcasts often have consistent hosts, with many interviewing different guests in each episode. There are podcasts out there on any topic you can think of, with some of the most popular podcast categories including society, culture, business, comedy, news, politics, and health.
Podcasts for Language Learning
Because podcasts are popular worldwide, they can be found in over a hundred different languages, making them a great tool for learning and practicing foreign languages.
There are two different ways to learn a language through podcasts. One is to listen to podcasts focused on teaching a different language and the other is to listen to podcasts recorded in the language you're learning.
If you're a beginner, it might be best to start with a podcast that focuses on teaching you a new language starting with the basics. This way, you can build yourself a basis of grammar and vocabulary.
Then, when you get to a more advanced level, you can actually listen to podcasts in your target language. This is a great way to improve your vocabulary and practice immersing yourself in the foreign language you're learning, teaching you how to pronounce words correctly, improving your listening comprehension, and helping you understand how the language is really spoken by native speakers, all of this while enjoying your favorite topics!
Some methods that can help you get the most out of foreign-language podcasts include:
Slowing the podcasts' speed down
Taking notes and jotting down new vocabulary as you listen
Reading along with podcast transcripts as you listen
Listening to podcasts with intense focus in order not to miss anything
Listening to podcasts in the background for immersion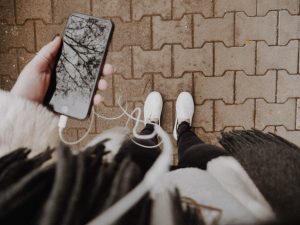 Language Learning Podcasts
Whether your goal is to become fluent in a language or learn just enough to communicate with people in other countries while traveling or perhaps make a good impression on your international colleagues, there's a language-learning podcast that will suit your needs. Their formats go beyond the versions of traditional language courses.
Although, really, any podcast in the target language of your choice can work as a language learning tool. In particular, it's best to look for those where the hosts speak clearly. Good luck and happy learning!