These days, subtitles are available for all forms of entertainment: in the movies, on television, and even at the opera. People from completely different cultures who speak different languages are often interested in the same subjects. For example, the blockbusters made in Hollywood often debut on the same day throughout the world and the audience is not limited to people who only speak English. In fact, producers today give more importance to the box office results from foreign countries than they have in the past. Compared to dubbing, subtitles are a more cost-effective way to share these products with audience members who do not speak the original language.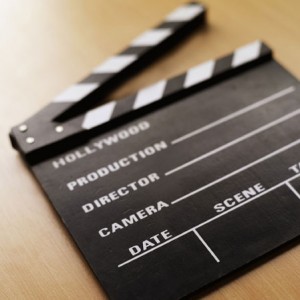 To accomplish this, the professionals who are responsible for translating the scripts must keep in mind certain conditions. The first is that there must only be a maximum of two lines of subtitles on the screen at any time, and each line cannot exceed 37 characters. This affects the spectator's reading speed, which on average is 180 words per minute, or 20 characters per second.
In addition to these conditions that translators regarding the structure of the subtitles, there are also certain additional difficulties that arise when translating the content.
Titles
Whether for marketing purposes or personal taste, movie titles often change when they are translated from one language to another, which can at times affect the meaning. I have put some examples of this strange practice below (original title – literal translation in Spanish – translation used to market the movie in certain Spanish speaking areas – literal translation back into English of the title used):
The Shawshank Redemption – La rendición Shawshank – Cadena perpetua – Life Imprisonment
Eternal Sunshine of the Spotless Mind – Eterno resplandor de una mente sin recuerdos – ¡Olvidate de mí! – Forget About Me!
Die Hard – Duro de mater – Jungla de cristal – Glass Jungle
The Sentinel – El centinela – Bajo sospecha – Under Suspicion
Flawless – Impecable – Nadie es perfecto – Nobody's Perfect
Hidalgo – Hidalgo – Océanos de fuego – Oceans of Fire
The Sound of Music – El sonido de la música – La novicia rebelde – The Rebel Novice
Ice Princess – La princesa del hielo – Soñando, soñando… triunfé patinando – Dreaming, Dreaming, I triumphed Skating
One Hundred and One Dalmatians – 101 dálmatas – La noche de las narices frías – The Night of the Cold Noses
No Country For Old Men – Sin País Para los Hombres Viejos – Sin Lugar Para los Débiles – No Place for the Weak
The Notebook – El cuaderno – Diario de una Pasión – Diary of a Passion
There Will Be Blood – Va a haber sangre – Petróleo sangriento – Bloody Oil
Later we will analyze another type of multimedia translation: dubbing for movies and television shows.
If you would like more information on the multimedia translation services offered by Trusted Translations, click here.
(Spanish version: Subtitulado de Películas y Series)