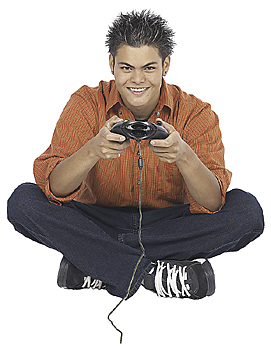 The translation of video games sounds like a task that could be a lot of fun for many translation professionals, but the truth is not as simple as it seems. To achieve a good translation and engage the public, we need to keep in mind a number of aspects.
First, mind the names of the characters. Many times, the names of the characters relate to the story inherent to the game or to the story of the character itself. In that case, it is very important that the pun and the message reflected in the name be as similar as possible to the name given in the original language.
The same thing applies to the rhymes. Many times, the introduction of a video game presents the history of the characters and also tells about the adventure that the player is about to go on. Sometimes these stories are written using rhyme. To accomplish the same effect, you will need to spend a considerable amount of time so that the story is rendered in the same way in the target language.
On a second stage—once the text has been proofed—the translations will be sent to the game developer in order to reprogram the game, inserting the text in the target language. This will require a process of video-text timing, the same way as when translated subtitles are plugged into any series or movie.
Once programming is complete, the translator should review the translations to make sure they appear on the corresponding screen shot and at the relevant time. This check takes a long time because you have to keep track of any and all discrepancies. If you find errors, the game must go back to the programmer and afterward, it will need to be checked again.
Another issue to consider is the style of writing. Depending on the client and the game's creator, the translator may be given more free rein when writing the stories and dialogues. Sometimes the translator will receive instructions that need to be strictly followed. Sometimes, a restriction in the number of text characters can play against us.
The last stage is the testing stage. This step entails a full review of the overall product in terms of translation, subtitling, programming, music and video. This last stage is key to ensuring the quality and success of the video game in the country where it is to be sold.
Video games with poor translations represent a problem for the customer because ultimately it will jeopardize the marketing of the brand and the game. For this reason, it is crucial that the product always go through an exhaustive review process.
To read the original Spanish post go to:
Traducción de videojuegos