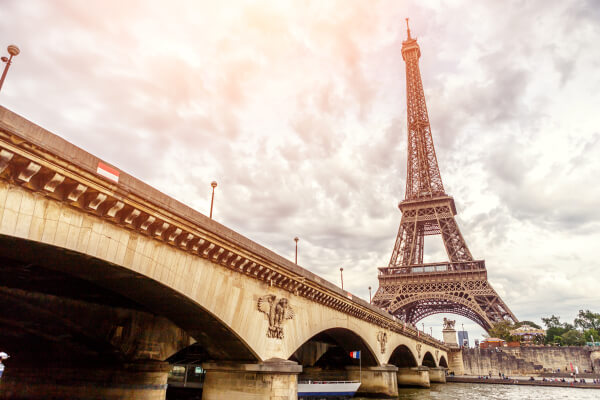 Home » Languages »
French Translation Services
French is an official language of 29 countries across five continents. Long the "international language" of business and diplomacy, including an official language at the U.N. and the World Trade Organization, French is a mainstay of manufacturing, trade, and tourism, among other industries. Whether in European French, Canadian French, or other variations,
Trusted Translations
offers French translations that are professional, cost-effective, and in accordance with local language laws.
We provide professional translation solutions to some of the world's top companies and organizations. Trusted Translations takes great pride in providing our clients with high-quality professional Canadian French translations and European French translations at highly competitive prices.
We are in a unique position to deal with any type of professional French Translation project you may have. From small start-ups to large multinational corporations, Trusted Translations brings extensive experience in French professional translations to your organization.
The French Language
French is one of the most widely spoken of the Romance languages. While French was originally spoken only in France, today it is the official, or co-official, language of 29 independent nations, including Canada, Belgium, Switzerland and several African countries, as well as of many intergovernmental organizations.
Over 275 million people around the world speak French. Pronunciation and usage of the spoken French language have natural variations among countries, but regional differences are not so great as to make the language unintelligible to speakers from different areas.
The quality of your French Translations is a direct reflection on you and your business. As a leading provider of professional French Translations, we will concentrate on what we do best, allowing you to do what you do best.
Regardless of the type of content of your French translations, we have teams of professional translators that specialize in different fields. This includes expertise in the following areas: finance, IT, sales, marketing, media, law, travel, software, consumer communications, business, telecom, corporate, technical, PR, medicine and health services, government, insurance and literature.
Trusted Translations offers high-quality French translations at the most competitive prices.
We specialize in Canadian and European French translations at highly competitive prices.
Top companies headquartered in France and Canada rely on us for their translations.
The 29 countries where French is an official language account for 20% of world trade in goods.
English – Spanish – French Translation
While we specialize in English–French and Spanish–French translation services, we frequently translate French documents to and from Portuguese, German, Italian, Korean, Chinese and Japanese, using experienced, native, industry-specific French translators.
Canadian French Translation and European French Translation
We are proud of our excellent reputation for delivering reliable, high-quality English to French, Spanish to French, French to English and French to Spanish translations. We have assembled teams of French translators from around the world, with an array of skills and specialties, working with Canadian French, European French as well as other variants. We custom fit the knowledge and strengths of our French Translator teams to your specific project and to your specific French-speaking market's needs.
Expert French Translation Teams
The service performed by our professional French translation teams includes editing and proofreading by an independent expert at no additional charge. Our teams of professionals also offer French editing and proofreading for translations completed by other providers.