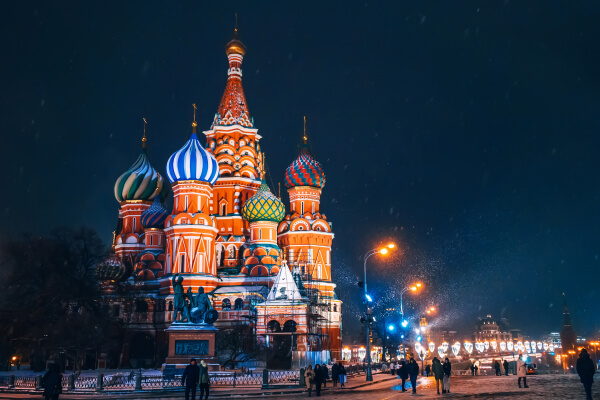 Home » Languages »
Russian Translation Services
Russian is among the top ten most widely spoken world languages, concentrated in the Russian Federation, Eastern Europe, and various immigrant communities. Since the majority of Russian speakers access content only in Russian, precise translation is critical for leveraging Russian's geopolitical, financial, and scientific value. At
Trusted Translations
, our translators are experts in the complexities of the Russian language, including localizing your Russian translation projects to specific communities and regions.
Trusted Translations takes great pride in providing high-quality professional Russian translations at competitive prices.
Many of our clients rank among some of the top companies and organizations in the world; thus, we are in a unique position to deal with any type of professional Russian translation project that you may have. From small start-ups to large multinational corporations, Trusted Translations brings extensive experience in professional Russian translations to your organization.
Russian Language Translation
Russian is the official language of the Russian Federation; a co-official language in Belarus, Kazakhstan and Kyrgyzstan, and it is also spoken widely in Ukraine, Moldova, Tajikistan, Uzbekistan as well as other former Soviet republics. Because of extensive migration, Russian is also used in many other smaller communities throughout the world. In Israel, for instance, manufacturers and importers of medicinal products are required to include product information in Russian on the packaging. About a quarter of all scientific publications are produced in Russian, and it is one of the six official languages of the United Nations. Due to the significant presence of the Russian language on the global market, professional Russian translation services are often required for any truly global organization.
One of the challenges associated with the use of the Russian language is in Localization. Although the Russian language officially follows standardized rules, many communities have adapted the language to reflect their specific location and environment. Many of the immigrants in countries like the US, Israel, Germany, Canada and Australia use Russian with "Russified" local terminology mixed in. In Brooklyn, New York, for example, it is standard practice to use some transliterated English language words in the body of a mainly Russian language text. Regardless of challenges, Trusted Translations is equipped to handle each particular project and provide you with the highest quality translation or localization service.
Regardless of the content of your Russian translation requirements, we have teams of professional translators that specialize in different fields. This includes expertise in the following areas: finance, IT, sales, marketing, science, media, law, travel, software, business, telecom, corporate, technical, PR, medicine and health services, government, insurance and literature.
Twenty-five percent of all scientific publications produced globally are in Russian. 
Russian is the second most-used language on the Internet.
Russian is designated as one of the six official languages of the United Nations.
We are the preferred provider of high-quality Russian translations to top global companies.
English – Russian Translation and Spanish – Russian Translation
We are proud of our excellent reputation for reliable, high-quality English to Russian translations, Spanish to Russian translations, Russian to English translations and Russian to Spanish translations. We have assembled teams of Russian translators with an array of skills and specialties, able to work with the complexities of the Russian language. We custom fit the knowledge and strengths of our Russian translator teams to your specific project and Russian-speaking market needs.
Expert Russian Translation Teams
The service performed by our professional Russian translation teams includes editing and proofreading by independent experts at no additional charge. Our team of professionals also offers Russian editing and proofreading for translations completed by other providers.