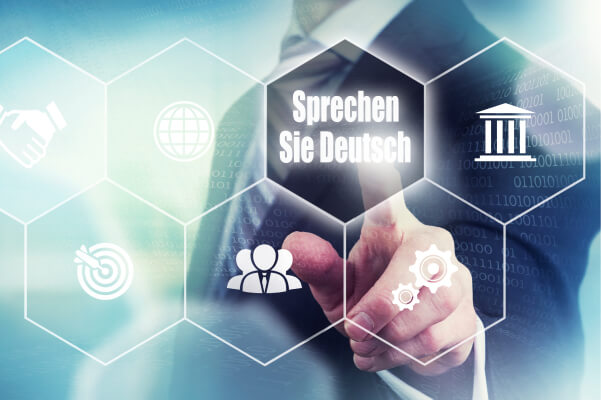 Home » Languages »
German Translation Services
German is the most spoken language in the European Union, with speakers in Germany, Austria, Belgium, Switzerland, and more. As the world's second most common research language, German is especially important within industries like science, academia, and research and development. Deeply familiar with German's complex regional dialects,
Trusted Translations
' professional translators offer reliable, cost-effective solutions to your German translation needs.
We provide professional German translation solutions to some of the world's top companies and organizations. Trusted Translations takes great pride in providing our clients with high-quality professional German translations at the most competitive prices in the market.
We are in a unique position to deal with any type of professional German translation project that you may have. From small start-ups to large multinational corporations, Trusted Translations brings extensive experience in professional German translations to your organization.
German Language Translation
German is the official language in Germany and Austria, and it is one of the official languages in Belgium, Switzerland, Luxembourg and Liechtenstein, as well. It is also spoken in other smaller communities throughout the world. Due to the significant presence of the German language on the global market, professional German translation services are a must for any truly global organization.
One of the complexities of the German language is its many regional dialects. The German language can be divided into Standard German (the written language), High German and Low German, with each classification encompassing a variety of regions speaking that particular dialect. Although written text in dialect is rare, Trusted Translations is equipped to handle many such projects and provide you with high-quality translation or localization service for several dialects.
The quality of your German translations is a direct reflection on you and your business. As a leading provider of professional German translations, we will concentrate on what we do best, allowing you to do what you do best.
Regardless of the type of content of your German translations, we have teams of professional translators that specialize in different fields. This includes expertise in the following areas: finance, IT, sales, marketing, media, law, travel, software, consumer communications, business, telecom, corporate, technical, PR, medicine and health services, government, insurance and literature.
Top companies based in Germany rely on Trusted Translations for their translation needs.
We exceed ISO 9001:2015 standards and will certify our German translations upon request.
We provide accurate estimates that account for text expansion when translating into German.
44% of Germans would not buy from a global brand that has no German translation.
English – German Translation and Spanish – German Translation
While we specialize in English – German and Spanish – German translation services, we frequently translate German documents to and from French, Portuguese, Italian, Korean, Chinese and Japanese using native, experienced, industry-specific German translators.
Expert German Translation Teams
The service performed by our professional German translator teams includes editing and proofreading by independent experts at no additional charge. Our teams of expert German translators also offer German editing and proofreading for translations completed by other providers.