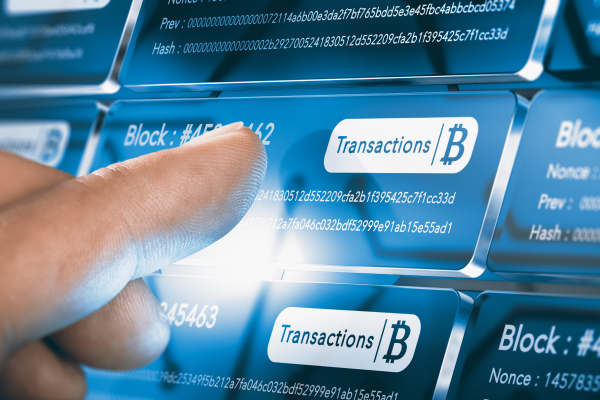 Home » Industry Expertise »
Blockchain Industry
Cryptocurrencies and Blockchain technologies have gathered great momentum and are well on their way to achieving their full potential. At this time, no single industry player has emerged preeminent, so the success of these projects will hinge on their ability to raise funds through ICOs, solid technology adoption and compelling use cases.
And given the inherent global nature of cryptocurrencies and the potential uses for Blockchain technologies internationally, having impeccable and reliable translations of White Papers, ICO documentation, marketing materials, and other technical information is crucial. Trusted Translations has been at the forefront of translations for this sector even before its heyday, helping industry players tap into global financial and technological development resources.
Recognized Leader in Translations in the Crypto Space
The leading Blockchain projects and organizations currently rely on Trusted Translations for every aspect of their translation needs, including but not limited to ICO (Initial Coin Offering) documentation and disclosures, technical White Papers, marketing material, website translations, software related materials, etc. Trusted Translations has over 15 years of experience providing financial, technology and software translations; its expertise is unmatched.
Trusted Translations has successfully translated ICO documentation to several languages.
We have helped Blockchain Startups present their White Papers to investors in their native language.
Trusted Translations provides translations in multiple file formats, ready for immediate use.
We have been at the forefront of translations for the Blockchain industry since its inception.
Choosing a Language Company that Understands the Crypto Space
Trusted Translations trains its account managers to be well versed in what Blockchain technologies represent for our business. Our managers and software engineers attend all the major conferences in this sector to keep up with the growing and dynamic industry lexicon. In fact, Trusted Translations has one of the most complete and accurate Blockchain-specific glossaries in the industry, which has been compiled over several years of working on these types of projects, including the translation of Bitcoin Core documentation and Ethereum support documents.
Blockchain Translation Solutions You Can Trust
Trusted Translations has successfully translated:
ICO and Pre-ICO documentation and White Papers
Blockchain-based Decentralized Apps
Multilingual Smart Contracts
Cryptocurrency-related Content
Websites of Blockchain-based Startups
Marketing Materials for Blockchain Conferences
No matter the type of document, file format or language pair, we have the in-house capabilities to
handle your project. Furthermore, we strive to incorporate the latest technology in neural and
customized machine translations to make your project scalable and more affordable. We provide free
quotes and project management for even the most complex projects. Please do not hesitate to contact
us today.