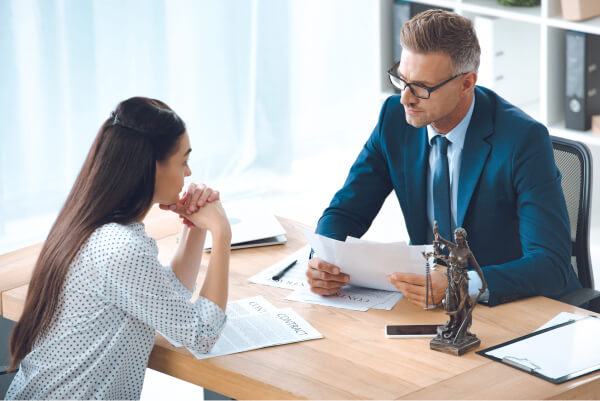 Home » Industry Expertise »
Legal Translation
Trusted Translations
has a proven track record when it comes to translation solutions for the legal industry. Our on-staff licensed attorneys lend our legal translations that expertise edge required by top law firms and corporations.
Critical documents such as contracts require the utmost attention and skill to produce an accurate legal translation.
Legal language and concepts often vary from country to country, and legal translations may require specialized legal translators. Moreover, some countries have specific legal guidelines regarding packaging, contracts, text formatting, etc., which your organization must take into account. Our experts are trained to recognize these variants and can assist you in applying the correct nomenclature or protocol to any project.
Professional Legal Translation
A professional legal translation can make all the difference in preventing future legal contingencies and will ensure that the correct legal meaning is conveyed within a given judicial system. For the best results, accurate legal translations require translators with a thorough understanding of legal nomenclature, processes, and systems, as well as the industry and subject matter at hand.
Legal Document Translation
We have extensive experience translating all types of legal documents, including:
Contracts
Court and witness transcripts
Depositions
Legal disclaimers
Confidentiality agreements
Legal certifications and statements
Affidavits
Regulations and laws
Government and legal ruling reports
Patent and trademark filings
Letters of credit
Technical documents to support litigation efforts
Licenses
Registration documents
Expert reports
Litigation
Arbitration
Spanish Legal Translation
Trusted Translations has become one of the top English-Spanish specialists in the marketplace. We are trusted by top organizations around the world for the translation of all types of legal documentation, from international police records to complex patent filings.
Legal Translation Teams
With U.S. bar-admitted attorneys and financial reporting experts on staff, Trusted Translations thoroughly understands the subject matter and is thus able to provide the most reliable legal translations.
Our legal translators are carefully chosen and tested to ensure that only qualified professional translators, editors, and reviewers are staffed to execute your projects, conveying even the most complex legal information accurately. Many of our specialized legal translators are lawyers who also have linguistics degrees. Our rigorous legal translator selection, testing, and evaluation procedures, combined with continuous project monitoring, enable us to deliver clear and effective legal translations.
Trusted Translations´ legal translators are bound by commercial confidentiality and corporate nondisclosure agreements. We take confidentiality and security issues very seriously, and all legal translations remain confidential. Our legal translators are sensitive to the nature of the industry and fully respect attorney-client privilege as well as attorney-work product privileges.
You can rely on our U.S. licensed bilingual lawyers to review complex legal translations.
Trusted Translations was founded and is run by United States licensed attorneys.
We can save you and your clients over 30% in professional legal translation services.
Trusted Translations is a proud provider to the American Bar Association.
Legal terminology
All our translators have access to translation glossaries, dictionaries, and industry-specific terminology tools, guaranteeing that our translation is both accurate and consistent across even the largest projects.
Our extensive terminology corpora include such key subject areas as:
International law (common and civil law jurisdictions)
Contract law
Maritime law
Tax law
Property law
Insurance law
Criminal law
Corporate law
Commercial law
Legal Proofreading
If you have any concerns about the quality of another firm's legal translation, the specialized linguists and professionals at Trusted Translations will proofread your previously translated documents and provide notarized certifications of accuracy. We will correct errors, omissions, and imprecise terminology to allow you to better protect your clients' interests.
To discuss how we can best meet your legal translation needs, please reach out to Trusted Translations today.