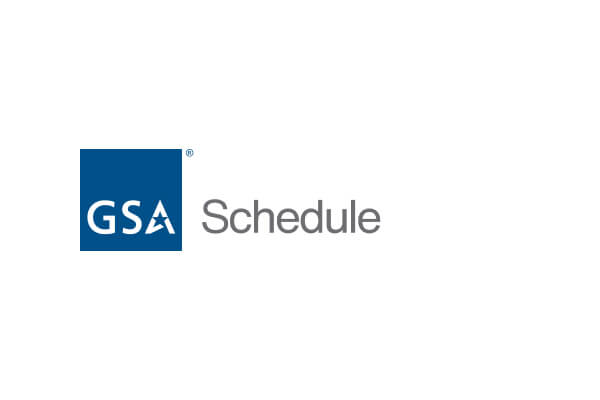 Home » Industry Expertise »
Federal Contracting
Trusted Translations
, a leader in multilingual translation services, holds a federal government-wide contract for document translation, interpretation, and sign language services under the Federal Supply Schedule (FSS/MAS) from the General Services Administration (GSA).
Federal Buyers and Sub-contractors
Thanks to our GSA contract award, Trusted Translations offers its high-quality translation and interpretation services to government agencies at the most competitive pre-negotiated rates on the schedule. As a result of our commitment to government translations and interpretations, we have also been awarded a 5-year contract with the U.S. Department of Education, U.S. Library of Congress, U.S. Department of Agriculture, Internal Revenue Service, U.S. Navy, and the U.S. Citizenship and Immigration Services.
Best Rates on GSA Schedule
We have pre-negotiated some of the best rates on the schedule for English to and from the following widely spoken languages: Spanish, Portuguese, French, Italian, Dutch, German, Russian, Japanese and Chinese. We have also been GSA-approved to provide translations to and from other key languages, such as Arabic, Haitian Creole, Czech, Danish, Finnish, Greek, Hebrew, Hindi, Hungarian, Indonesian, Korean, Norwegian, Polish, Romanian, Slovak, Swedish, Thai, Ukrainian, Urdu, and Vietnamese. Furthermore, we offer over 150 additional languages and desktop publishing (DTP) services at highly competitive rates.
Proven Track Record with the United States Government
Trusted Translations has a proven track record of providing high-quality document translation services to U.S. government agencies and major government contractors. 
Some of our clients include:
U.S. Department of Agriculture
National Aeronautics and Space Administration (NASA)
Internal Revenue Service (IRS)
U.S. Department of Education
U.S. Army
U.S. Marine Corps
U.S. Air Force
U.S. Citizenship and Immigration Services
Federal Emergency Management Agency (FEMA)
U.S. Library of Congress
U.S. Department of Housing and Urban Development
Lockheed Martin Corporation
Halliburton
L3 Communications Corporation
Schedule 738 II Language Services
The GSA's Language Services Schedule 738 II provides federal agencies with an efficient way to acquire services from the private sector. This government acquisition vehicle is designed to offer agencies a way to buy services with shorter lead times, overall lower administrative costs, and better rates due to potentially large-volume purchases.
382 1 Translation Services
This schedule of services includes the translation of written, electronic, and multimedia material to and from English and native foreign languages. These materials cover a wide range of fields and services, including Business, Legal, Medical, Technical, Software, Website Localization for Internet and Intranet, Video Subtitling, Captioning, and Transcriptions. Our client consultation and project management services include translation formatting, proofreading, text adaptation, editing, graphic design, and desktop publishing.
382 2 Interpretation Services
This schedule of services, as stated by the GSA, includes the interpretation of oral communication to and from English and native foreign languages. This includes, but is not limited to, the following types of interpretation services: Simultaneous, Consecutive, Escort, Community, Over-the-Phone and Voiceovers. Interpreter locations/forums may include meetings, conferences, seminars, litigation, briefings, and training sessions.
This schedule also includes client consultation and project management services provided for scheduling, assignment, and logistical coordination of linguist support.
382 5 Services for Visual and Hearing Impaired
Trusted Translations is currently authorized and approved by the GSA to provide, under this SIN (Special Item Number), services specifically designed to help those who are visually and/or hearing-impaired. These services include the various types of sign language services, such as American Sign Language (ASL), English Sign, and Pigeon Signed English (PSE). Trusted Translations is also one of the few providers that can provide "trilingual" interpreters (e.g., Spanish and/or English to ASL).
Based on our expertise in this area, Trusted Translations has been awarded one of the largest ASL/sign language contracts with the U.S. Citizenship and Immigration Services, U.S. Navy, and the Internal Revenue Service. Other services provided under this SIN include: Closed Captioning, Website and Online Document Translation with typesetting services, Section 508 Compliant Language Services, Telephone Services (TFF and TTY), and Braille Services.
To learn more about Trusted Translations' federal contracting services, contact us today.