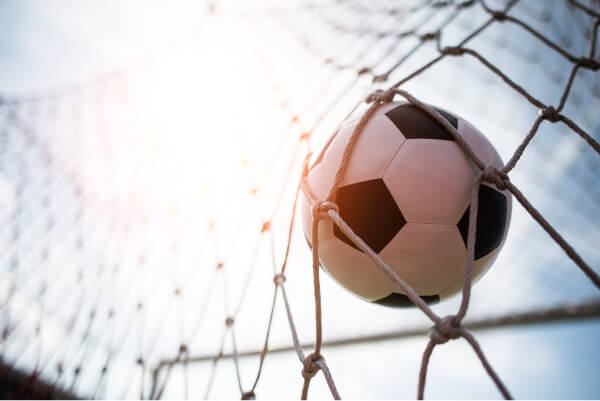 Home » Industry Expertise »
Sports Translation
Whether you're a diehard football fan or a casual viewer of the Olympics, the increasingly international nature of sports comes with a critical need for high-quality sports translation. From translation within the sports industry, such as document translation and subtitling, to content that reaches the millions of sports fans around the world,
Trusted Translations
provides specialized sports translation services to suit your projects.
Experienced Sports Translation Provider to Top Players
The complicated, ever-changing nature of sports terminology requires specialist translators with in-depth industry knowledge. With over 20 years of proven translation and interpretation experience, Trusted Translations has been the partner of major sports-related organizations and broadcasting networks, as well multinational companies, including the world's largest athletic apparel company, Nike, and GOAT-level athletes like Neymar Jr. In 2017, we were hired by Nike to provide interpreting services for Neymar Jr. while he was in L.A. during a promotional tour de force that included an appearance on Jimmy Kimmel Live! We have also provided high-quality sports-related translation services to: FIFA, the Globetrotters, the Houston Rockets, the Texas Rangers, and the Anaheim Ducks, to name a few.
Sports translation also necessitates careful attention to safety compliance, international quality standards, and confidentiality. Trusted Translations meets and exceeds ISO quality standards in translation and interpretation services, and our expert translators are well versed in maintaining the confidentiality and security of all materials.
Around the World
Sports have been called a true "universal language," uniting people across all ages, backgrounds, and borders. However, a great deal of language support goes into making this universal language reach multilingual audiences around the world. Take the 2021 Tokyo Olympics, for example, which relied on 100 top-tier interpreters to deliver content in over 11 languages.
As sporting events continue to spread to new markets worldwide, high-quality sports translations are key to helping your organization succeed in this booming global industry. 
The 2022 FIFA World Cup final was viewed by 1.5 billion people worldwide.
Over 25% of professional U.S. baseball players are Spanish speakers.
Accurate translation of sports equipment information is essential to prevent injuries.
The Olympics relies on over 100 translators for 11+ world languages.
Benefits of Higher-Level-of-Quality Sports Translations
When it comes to making a profit, the sports industry is a champion. According to a recent market report, the global sports market is expected to grow in value to almost 600 billion dollars (USD) by 2025.
As a result, translation is more crucial than ever for global sports organizations that seek to grow their entertainment and streaming audiences. FIFA+, for example, a digital platform that provides access to over 40,000 live football (soccer) matches from around the world, has invested in localized content in ten languages, including English, French, Spanish, German, Portuguese, Indonesian, Italian, Japanese, Korean, and Arabic.
Sports translation services have also become increasingly important to professional sports leagues. In 2016, for instance, Major League Baseball (MLB) required each baseball team to hire a professional Spanish-to-English interpreter to support the league's players, nearly 30% of whom are from Latin America. As more and more players travel internationally to play pro sports, companies have a major opportunity to reach new foreign-language audiences.
At the same time, doing business in such a specialized industry requires careful translation to make sure your brand, products, technical terms, and documentation are correct across different languages.
Types of Sports Translation
Given the variety of sectors within the larger sports industry, there are many different types of sports translation services you might explore to suit your needs.
Document Translation
Accurately translated documentation is a top priority, both for protecting your brand's integrity and for expanding your audience. Whether you need to translate sponsorship agreements, broadcasting rights, player contracts, PR memos, equipment manuals, local legal materials, or other types of documentation, Trusted Translations offers a rigorous sports document translation process that delivers on precision as well as quick turnaround times and cost-effectiveness.
Subtitling
There are two general types of sports subtitling, live and asynchronous. Subtitling a live sports event requires exceptional attention to detail and extensive subject-matter expertise; the "subtitlers" must switch quickly between play-by-play events, color commentary, and statistics. Subtitling a replay, though with less time pressure, requires in-depth knowledge of sporting jargon, regulations, and international captioning requirements. Therefore, it's best to work with translators who are already very experienced with subtitling.
Social Media and Advertising
Advertising is an enormous part of the sports industry—just consider how major brands compete to snag primetime commercial slots during events like the Super Bowl or the FIFA World Cup. Sports teams, pro leagues, and sports companies have also significantly increased their usage of social media in order to appeal to younger, Internet-savvy generations. Brochures, advertisements, social media posts, and other forms of marketing content need translation that will tailor their message to appeal to different audiences.
Sports eLearning
More and more sports organizations are using eLearning platforms to provide video training, remote coaching, and feedback to players in sports as varied as gymnastics, basketball, or tennis. Companies have also developed eLearning training courses for coaches, trainers, sports analysts, and other specialty roles within the industry. Quality sports translation ensures that these courses communicate their lessons effectively to a global player and employee base. 
Sports Products/Merchandising
Countless lines of physical products for fans and players alike fill stores around the world. Merchandise comes with packaging and branding that must be appropriately translated and localized for various markets. Furthermore, when it comes to gym equipment and athletic gear, accurate translation of safety manuals and instructions can be not only important, but potentially life-saving.
To learn more about how Trusted Translations can provide cost-effective solutions for your sports translation needs, contact us today.