Boston Logan International Airport has seen up to 42 million passengers per year.
There are over 40 colleges and universities in Boston metro.
Greater Boston contains nearly two-thirds of Massachusetts' population.
Greater Boston has the largest concentration of life science researchers in the country.
Professional Translation Services in Boston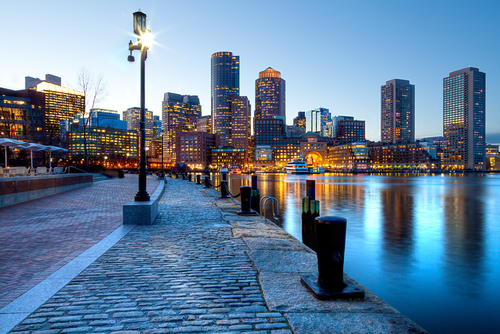 As the economic center of the New England region, the Greater Boston metro area is especially renowned for its financial, medical, and higher education industries. Trusted Translations is a trusted partner of top Boston area companies, including Boston University, the Center for Education Policy Research at Harvard University, The Brattle Group, Rochester Electronics, TRC Companies, and the New England Association of Schools & Colleges, Inc., among others.
Trusted Translations delivers translations that are carefully tailored to the nuances of Boston's local languages and cultures. Approximately 20% of the city identifies as Hispanic, making Spanish the most commonly spoken foreign language; within this group, there is significant linguistic diversity, including speakers that are Puerto Rican, Dominican, Salvadoran, Colombian, and Mexican. Due to its centuries-old history as a whaling industry hub, the Boston metro area is also home to over 13,000 Cape Verdeans, many of whom speak Portuguese or Cape Verdean Creole. Other popular languages are Chinese, Haitian Creole, Vietnamese, and Italian.
About the City of Boston
Boston is the capital of Massachusetts and the center of the Greater Boston area, which includes Cambridge and Newton, and has a population of over 4.9 million people, the 10th largest metro area in the U.S. Boston itself is famous for its many universities, hospitals, sports teams, museums and historic sites, and other cultural landmarks that draw millions of domestic and international visitors every year.
Multilingual Translation Services in Boston
For quality translation services and the best rates in the area, please contact our local Boston Trusted Translations office for a free quote.