Detroit is renowned as the automobile capital of the world.
The Detroit-Windsor crossing is the busiest international crossing in the U.S.
Detroit was the first U.S. city to be named a UNESCO "City of Design."
Detroit has the country's 2nd biggest theatre district, after New York City.
Professional Translation Services in Detroit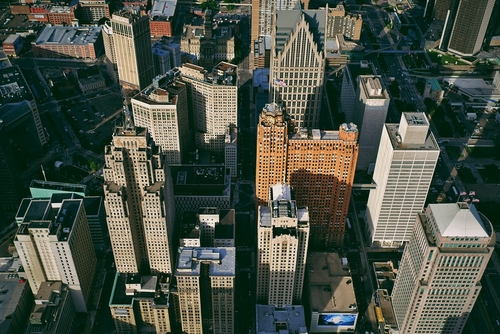 Long renowned as the center of the global automotive industry, Detroit's manufacturing sector has also fueled significant growth in energy, research and development, software and technology, as well as finance, especially accounting services. As an experienced provider of business and manufacturing translations, Trusted Translations has partnered with some of the top companies in the Detroit area, including CMO Marketing Solutions, The Henry Ford Museum, LIFE Leadership, Filtra-Systems Co., American Institute for Preventive Medicine, and Champion Home Builders Inc.
Trusted Translations is experienced at meeting the local language needs of Detroit's numerous ethnic enclaves. Today, Detroit's most-spoken foreign languages are Arabic and Spanish. Arabic is the state of Michigan's most popular non-English language, with approximately 300,000 to 350,000 Arab Americans residing in Greater Detroit. In terms of Spanish, the majority of Detroit Spanish speakers are of Mexican background. Detroit also has thousands of Hindi and Chinese speakers, as well as the country's third-largest Bangladeshi-American community and the largest Albanian community outside of Europe.
About the City of Detroit
Detroit has enjoyed a recent and ongoing resurgence of job growth and investment, especially in its downtown area. Metro Detroit, which includes Warren and Dearborn, has a population of over 4.29 million people. Detroit is less than two miles from the Canadian border and is also the location of the Detroit Metropolitan Airport, a Delta Airlines international hub.
Multilingual Translation Services in Detroit
For quality translation services and the best rates in the area, please contact our local Detroit Trusted Translations office for a free quote.