Phoenix is the 5th most populous city in the United States.
Phoenix is home to over 175 hotel and resort properties.
Phoenix Sky Harbor Airport serves over 120 domestic and international destinations.
Phoenix is the nation's 2nd sunniest city, with an average of 300 sunny days per year.
Professional Translation Services in Phoenix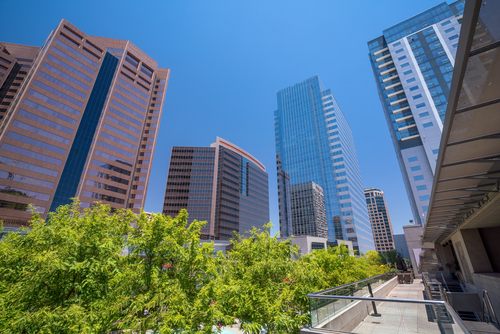 Phoenix's sprawling technology and service industries are complemented by strong sectors in real estate, finance, manufacturing, and healthcare, alongside government, aerospace, and military operations. Trusted Translations has partnered with some of the top companies in the Phoenix metro area, including BNC National Bank, AmeriGas Propane INC, Arizona State University, and Grand Canyon University.
As a linguistically diverse city, Phoenix benefits from an experienced and versatile translation provider, such as Trusted Translations. The Phoenix metro area has a large, steadily increasing Spanish-speaking population, including a significant number of Mexican Spanish speakers; overall, Latino consumers have been estimated to contribute about 65.1 billion dollars to the Phoenix-area economy. In addition to Chinese, Tagalog, Vietnamese, and German speakers, Phoenix also has the largest Navajo population in the world and over twenty other tribes represented throughout the metro area.  
About the City of Phoenix
Located within the Sonoran Desert, the city of Phoenix, along with Mesa and Chandler, makes up the largest metro area in the southwestern U.S. The Phoenix metropolitan area has over 4.8 million residents and is the core of the Arizona economy. It is also one of the fastest-growing metro areas in the country and the location of the Phoenix Sky Harbor International Airport, through which over 45 million people pass every year.  
Multilingual Translation Services in Phoenix
For quality translation services and the best rates in the area, please contact our local Phoenix Trusted Translations office for a free quote.