Denver is the 19th most populous city in the United States.
Denver is located exactly one mile (5,280 feet) above sea level.
Denver is the largest city within 500 miles and an important hub.
Denver has the largest concentration of U.S. federal agencies outside of D.C.
Professional Translation Services in Denver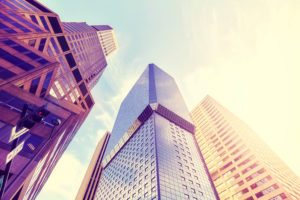 Thanks to its location and regional resources, the Denver metro area's primary industries are aerospace and aviation, energy, finance, government, bioscience and healthcare, and broadcasting and digital communications. Trusted Translations is a trusted partner of top Denver-area businesses, such as the National Renewable Energy Laboratory (NREL), Accenture Learning Certification Team, Sonsio, College for Financial Planning, and Kodiak Building Partners, among others.
Over 160 languages can be heard throughout the Denver metro area, making it a truly multilingual region in which over 937,000 Coloradans speak a language other than English at home. About 34% of the city of Denver's population identifies as Hispanic, and Spanish is spoken by approximately 600,000 residents, the vast majority of whom are of Mexican background. Other than Spanish, the most popular foreign languages spoken in Denver include Vietnamese, Arabic, and Somali. 
About the City of Denver
Nicknamed the "Mile High City" due to its high altitude (5,280 feet above sea level), Denver is the capital of Colorado and its most populous city. The Denver-Aurora-Lakewood metro area benefits from the mountain time zone, which makes it uniquely well placed for international media and communications, while the nearby Rocky Mountains attract thousands of visitors each year. The Denver metro area also has one of the nation's fastest-growing tech scenes outside of Silicon Valley.
Multilingual Translation Services in Denver
For quality translation services and the best rates in the area, please contact our local Denver Trusted Translations office for a free quote.