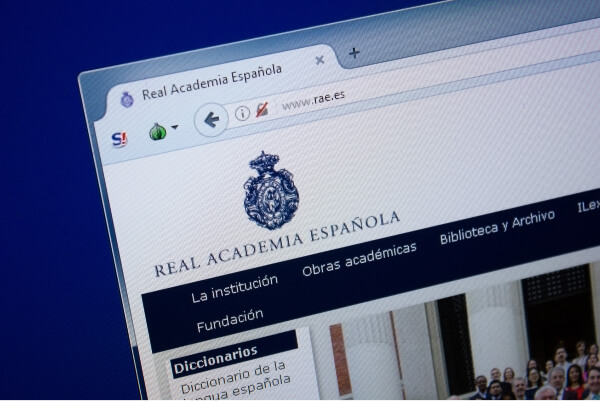 Home » Languages » Spanish »
Leader in Spanish Translation Services
With over 10,000 satisfied clients worldwide and over 20 years of Spanish translation experience,
Trusted Translations
is an internationally recognized authority in the field and provider of Spanish translation services.
Trusted Translations is the leading Spanish translation company in the industry. We employ expert resources on-staff and in-house, guaranteeing the quality of each Spanish translation while providing you with the most competitive prices around. With offices in the U.S., Latin America, and Europe, our team is designed to be able to meet the needs of practically any client, regardless of project size and complexity.
English–Spanish Translation Services
Because we specialize in English-Spanish translations, we have over 10,000 well-tested and certified English-Spanish linguists on staff for our clients. In addition to being skilled linguists, these translators are also industry experts, many of whom hold postgraduate degrees in the source material at hand. This gives them the specialized knowledge required to translate your projects with both speed and precision.
We provide English–Spanish language translation to some of the world's top companies and organizations, such as Coca-Cola, IBM, the United Nations, NASA, and thousands more. Our wide-ranging areas of industry expertise include advertising, blockchain, business, defense, e-learning, entertainment, finance, government, law, manufacturing, health care, marketing, media, software, technical, user manuals, and many more.
Proven Experience in Spanish Translation
Several additional qualities set Trusted Translations apart from the crowd. For example, our staff includes U.S. licensed bilingual (English/Spanish) attorneys, who ensure that each document we translate adheres to the correct legal standards; they can also provide notarized legal certifications demonstrating our translations' accuracy. We also staff bilingual MDs, offering years of experience in medical and health care-related content. Our commitment to subject matter expertise allows us to deliver translations on time, with exceptional quality, and for the most competitive prices in the industry.
Furthermore, Trusted Translations has over 25 years of linguistic experience in the Hispanic market, which has earned us numerous awards and certifications along the way. This extensive first-hand experience allows us to deliver far more than simple translation services. Depending on a client's needs, our team will also provide invaluable guidance and insights on market trends, localization, web optimization, and more.
Trusted Translations is the leading Spanish translation service provider in the U.S.
We offer translation services for all types of documents in all formats and languages.
Our services range from simple document translations to complex website localization.
Because our translators are in-house, we offer quality work at affordable rates.
Full-Service Spanish Translation Company
Trusted Translations is unique for the comprehensive nature and breadth of our services. We offer Spanish language translations of all types of documents, in all formats and lengths. We also provide a wide variety of value-added services that are tailored to meet your specific needs, such as Spanish Post-Production, Spanish Desktop Publishing, Spanish Online Marketing, Web Optimization, and more.
The following are some of the professional Spanish language services that we provide on a regular basis:
Rather than spreading your budget and time thin across multiple translation companies—which can be a logistical nightmare when it comes to organization and coordinating deadlines—let Trusted Translations be your one-stop shop for all your Spanish translation needs.