Map of Fort Lauderdale Branch
Fort Lauderdale is known as the Yachting Capital of the World.
Fort Lauderdale has 165 miles of navigable waterways.
Port Everglades generates over $30 billion in business.
Broward Health is one of the U.S.'s 10 largest public health systems.
Professional Translation Services in Fort Lauderdale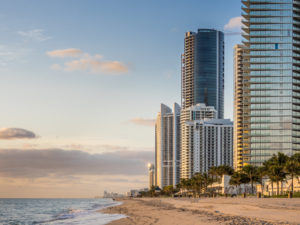 Fort Lauderdale's booming tourism and travel industry is joined by robust sectors in manufacturing, finance, retail, marine, education, real estate, and healthcare. With an extensive history as part of the Florida business community, Trusted Translations has partnered with some of Fort Lauderdale's leading companies across a range of industries, including Circuitronix, Cambridge Diagnostic Products Inc, Consolidated Credit, and OneWorld Properties, among others.
Trusted Translations is well-situated to serve the language needs of businesses in Fort Lauderdale's highly multilingual community. Over 40% of the Broward County population speak a language other than English, and Spanish is the most widely-spoken language throughout the region, with about a quarter of county residents being Spanish speakers from across Latin America. After Spanish, popular languages are Haitian Creole, Portuguese, and French.
We make sure translations are tailored to Miami's unique makeup as an international hub of the Americas with a 65% Hispanic population, where quality Spanish translations are a must-have. Miami's 690,000-plus Cuban population means Cuban Spanish is heard widely; recently, Miami has also amassed the nation's 2nd largest Colombian population. A large Haitian community makes Haitian Creole the city's third most spoken language. Meanwhile, as Europeans and Asians migrate to South Florida due to favorable real estate prices and investment opportunities, the need for accurate translations in other languages is rapidly increasing.
About the City of Fort Lauderdale
Located 25 miles north of Miami, Fort Lauderdale is the seat of Broward County and has a population of approximately 185,000. Especially known for its recreational marine industry, Fort Lauderdale is home to Port Everglades and enjoys access to international business through the Atlantic Ocean.
Multilingual Translation Services in Fort Lauderdale
For quality translation services and the best rates in the area, please contact our local Fort Lauderdale Trusted Translations office for a free quote.