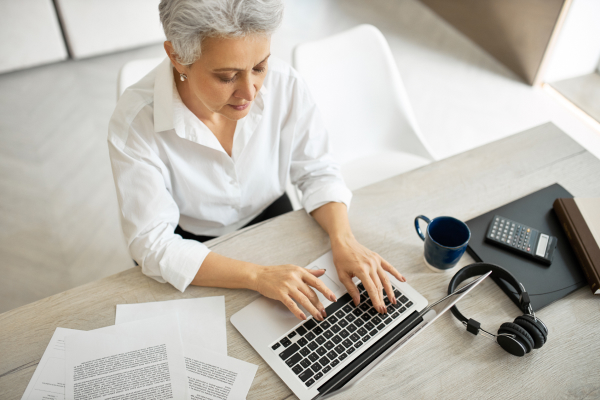 Home » Languages » Spanish »
Native Spanish Translation Teams
Native Spanish speaking translators are a must to ensure your translations resonate with your desired audience.
Trusted Translations
offers high-quality, professional Spanish translators at the most cost-effective prices in the industry.
Around the world, consumers strongly prefer to buy products and services advertised in their native tongue—and Spanish is no different. When it comes to the Spanish language, its widespread global popularity and diverse variants require translators with native-level fluency.
Your translation projects need translators that not only meet this level of linguistic skill, but are also familiar with your industry standards, as well as with the cultural nuances of your target market(s).
At Trusted Translations, each of our professional Spanish translators specializes in one or more Spanish variants and has industry- specific expertise. Moreover, because our translators work in-house, they deliver quality work at competitive rates.
English-Spanish Translators
Our teams of professional English-Spanish translators are specialized in high-volume, complex English-Spanish translations. As leading translators, their work meets and exceeds ISO standards for quality. At the same time, no matter the type of content or the subject matter, our English-Spanish translators bring to the table a wealth of field-specific knowledge and experience.
This includes expertise in the following areas: finance, information technology (IT), sales, marketing, media, law, travel, software, business, telecom, corporate, technical, public relations (PR), medical, government, and insurance, among others.
Full-Service Translation Teams
Our translators are in the top tier of their fields; they are carefully selected, highly credentialed, and well-tested. Trusted Translations then goes the extra mile by assigning each project to an industry-specific Spanish translator to ensure accuracy. Furthermore, each translation is edited and proofread by an independent Spanish translation expert—at no additional charge—to ensure the quality of each translation.
This triple-layered process delivers on quality and precision regardless of project or company size and complexity. As an extra benefit, we also have Spanish desktop publishing experts and project managers on staff to act as resources for each project.
Trusted Translations aims to be your one-stop solution for Spanish translations. With this in mind, our teams of expert translators also offer Spanish proofreading services for translations completed by another source.
Trusted Translations has over 5,000 tested Spanish translators and experts on staff.
Our Spanish translators can localize your project for specific Spanish-speaking regions.
We also offer Spanish proofreading for translations produced by another source.
Our translators can help you identify the type of Spanish that best matches your project.
Professional and Confidential Translators
All Trusted Translations Spanish translators are bound by commercial confidentiality and corporate non-disclosure agreements. We take confidentiality and security issues very seriously. Our translators are aware of the sensitive nature of certain types of content and will always respect each client's privacy.
Translators Specializing in Spanish Localization
Trusted Translations' professional Spanish translator teams are well-versed in neutral-Spanish translation that can be applied and used in almost every Spanish-speaking country. This is an excellent option for a product or company that is just starting out, testing the waters with a certain new market segment, or working on a tight budget.
However, if you want to speak directly to a specific audience, such as Mexico or the U.S. Hispanic community, you may want to "localize" the language to the local Spanish dialect. Trusted Translations is proud to offer subject matter expertise and market familiarity in this area along with language fluency. Plus, if you're not sure which is right for your project, our expert English-Spanish translators will help you make an informed decision.
Our Spanish translation department is made up by professional teams that include: Argentine translators, Bolivian translators, Colombian translators, Costa Rican translators, Chilean translators, Cuban translators, Dominican translators, Ecuadorian translators, Salvadorian translators, Guatemalan translators, Honduran translators, Mexican translators, Nicaraguan translators, Panamanian translators, Paraguayan translators, Peruvian translators, Puerto Rican translators, Spanish (Spain) translators, Uruguayan translators, Venezuelan translators, and teams of U.S. translators.
Trusted Translations is proud to serve clients by offering them the gold standard of Spanish translation teams. Reach out to us today to learn more about how we can meet your Spanish translation needs.