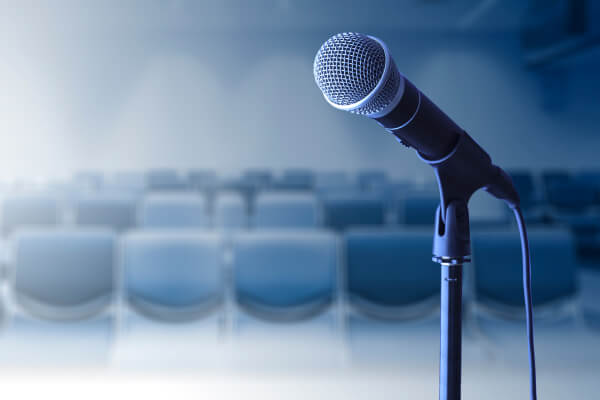 Home » Services » On-site Interpretation »
Simultaneous Interpretation Equipment
Simultaneous interpretation often requires the use of specialized technology to create a "real-time" communication experience. This is accomplished by using a closed wireless communication system with special microphones, headsets, and transmitting equipment.
Technologies
As a complex form of on-site interpretation, simultaneous interpretation requires very specific technology, depending on the physical environment and the confidential nature of the information. As seen in the U.N. or multinational business conventions, most simultaneous interpreters make use of soundproof booths, specialized transmitters, wireless headsets, and high-quality microphones.
There are two major technologies used in simultaneous interpretations―FM/RF and IR.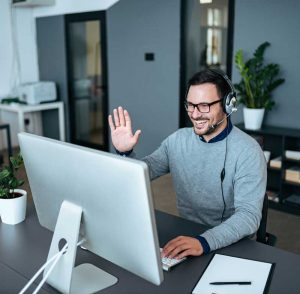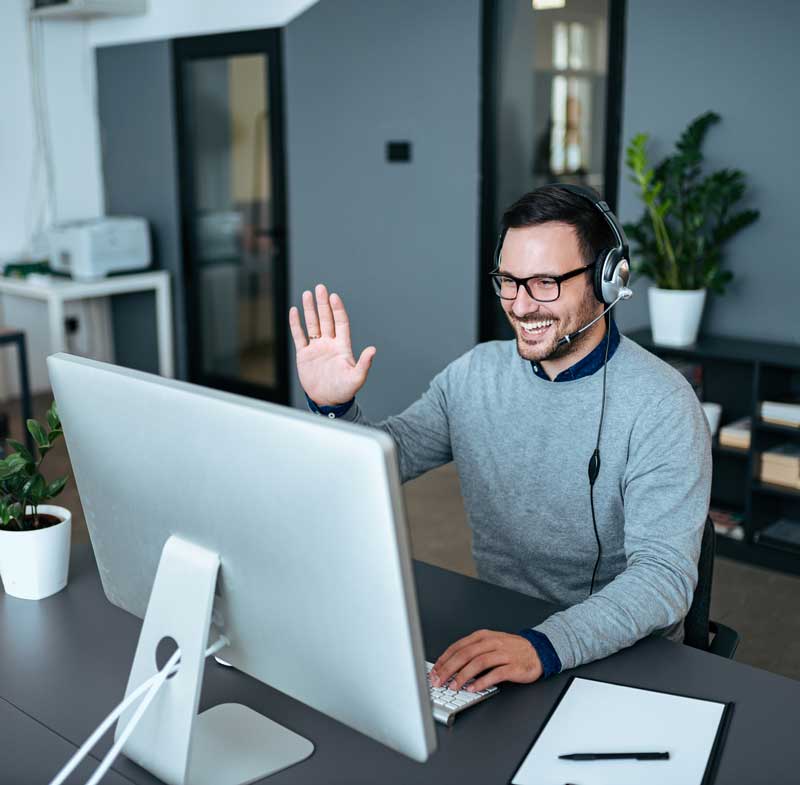 FM, sometimes referred to as RF (for "Radio Frequency") equipment, is a technology similar to that used by radio stations. FM transmitters can broadcast a translation feed over wide distances—hundreds or even thousands of feet, depending on the range—and penetrate walls. The most powerful FM translation equipment can also cancel out radio interference and deliver very high sound quality. FM systems offer various levels of portability and mobility to suit your event needs.
The other type of simultaneous interpretation technology is known as IR, or Infrared equipment. IR technology is normally used in smaller indoor settings, for more secure and confidential communications that are less susceptible to interference. Unlike FM, IR normally requires line-of-sight, that is, an unobstructed connection between the transmitter and the receiving device (similar to the technology in television remote controls). IR devices are particularly known for their rich, clear sound quality.
Choosing the Right Interpretation Equipment
When deciding whether FM or IR is the best simultaneous interpretation equipment for your event, you must consider factors like the number of attendees, venue layout and coverage needed, number of languages, portability, and event budget.
For example, IR equipment is more susceptible to light interference, making FM a more reliable choice for outdoor events or events that travel between rooms, such as guided facility tours. On the other hand, IR transmitters are considered more optimal for events with more than 6-8 languages in the same room, as well as for more confidential meetings. You will also want to assess whether fully encapsulated sound booths or more portable tabletop booths are appropriate for your interpreters.
Whichever equipment you choose, it's important to obtain your interpretation technology from a well-qualified manufacturer. Requirements for simultaneous interpretation equipment are strictly controlled by the International Organization for Standardization (ISO). With input from standards bodies in over 160 countries, the ISO carefully governs the accessibility, furnishing, and systems operation requirements related to interpreters' sound transmission and booths.
Equipment standards are governed by the ISO, with input from over 160 countries.
The UN alone organizes over 5,000 interpreter-assisted meetings and events each year.
Infrared (IR) transmission equipment is immune to radio interference.
Long-range FM radio equipment can reach over 1,000 feet away.
Equipment and Videoconference Apps
Simultaneous interpretation is also an option for videoconference apps like Zoom, Teams, Skype, and others that have recently seen a global surge in popularity. Due to demand, Zoom now enables paid accounts to set up simultaneous interpretation in multilingual meetings, webinars, or other events. When engaged in remote simultaneous interpreting (RSI), the quality of the equipment is paramount; it enables the interpreter to smoothly interact with the app in question. As an expert language service provider, Trusted Translations can help you make sure your videoconferencing technology specs and equipment are suited to remote simultaneous interpretation.
With so many considerations involved in selecting the appropriate equipment for your company or organization's needs, it will be easiest and most cost-effective to rely on established experts for advice.
Drawing on years of experience in the field of language interpretation, subject matter expertise across numerous industries, and the professional insights of top interpreters, Trusted Translations will work with your team to determine the best technology for your interpretation needs. Feel free to contact us with any questions you may have with respect to the right technology and interpretation equipment.