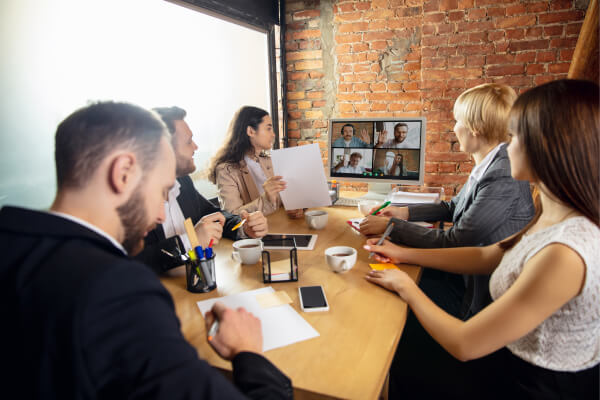 Home » Services » Video Remote Interpretation (VRI) »
Remote Multilingual Interpretation Services on BlueJeans
Backed by telecommunications giant Verizon, BlueJeans provides several cutting-edge features unique to remote multilingual interpretation. At
Trusted Translations
, we offer quality remote interpretation services for BlueJeans meetings and other events.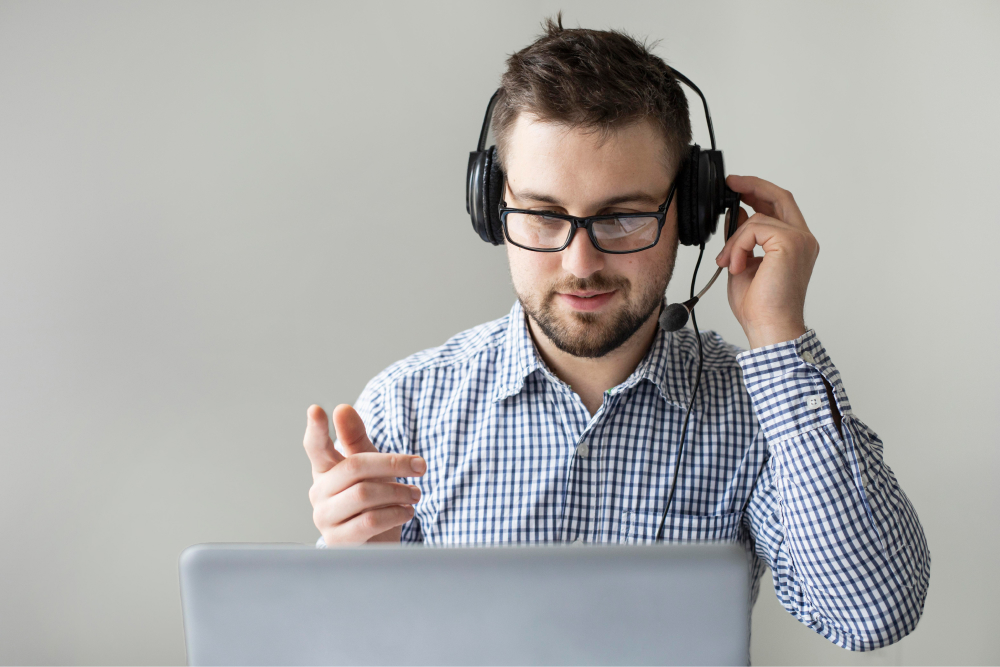 Professional Interpretation for Meetings and Webinars
Acquired by Verizon in 2020, BlueJeans is another excellent option for a remote, cloud-based videoconferencing platform. Popular among both small and large businesses, BlueJeans has partnered with clients like Facebook, Salesforce, LinkedIn, and more to offer a communication service that works with almost any device. Since its acquisition, BlueJeans has introduced several new features specifically designed to support
simultaneous remote interpretation
. Most importantly, BlueJeans moderators can add unlimited interpreters and up to five concurrent language channels per meeting, with relay interpretation also enabled. Interpreters receive role-specific responsibilities and access to the virtual interpreter console, allowing them to select incoming and outgoing languages as well as adjust their volume and audio mix.Note that currently, these interpretation-enabled features are available in the Windows/Mac Desktop app only; meeting participants can join using any device, but the Moderator and Interpreter must join via this desktop app.
Benefits of BlueJeans for Multilingual Meetings
BlueJeans' introduction of these new interpretation-specific features puts it a cut above competitors that lack these special considerations. At the same time, the platform also has several other benefits for multilingual meetings, including:
High-quality, reliable video and audio
Non-BlueJeans users can join without downloading an app or software
Available on Android, iOS, Linux, macOS, and Windows
Integrates easily with Slack, Panopto, Canvas LMS, and more
Security includes encryption and other protective features
In particular, BlueJeans stands out for supporting connectivity between different device types. The platform bills itself as the first cloud service to connect desktop computers, mobile devices, and room systems in one video meeting. Given its broad availability on various platforms, this makes BlueJeans a strong choice for companies or events that expect their meeting participants to come from a wide variety of access points. Users also praise BlueJeans' high-quality video and audio, which is especially valuable for language interpretation.
BlueJeans allows you to add up to 5 language channels per meeting.
BlueJeans' founders wanted to make video conferencing "as comfortable and as casual as your pair of jeans."
BlueJeans was named a Leader for Intelligent Video Conferencing in 2020, 2021, and 2022.
BlueJeans offers a dedicated network for traffic into and out of mainland China.
Limitations of BlueJeans for Remote Interpretation
That said, BlueJeans does have some limitations to consider when you're selecting a remote interpretation platform, such as:
BlueJeans does not offer a free tier subscription, unlike some competitors
Max participants for a Simultaneous Interpretation meeting is 250
Does not support interpretation in breakout sessions or for room system users
Only five concurrent language channels can be added per meeting
Interpreters must (as noted above) use the desktop app
 If your organization plans to host very large meetings or multilingual conferences, BlueJeans may not be the right fit for you. While its max participant number (250) puts it on par with Google Meet and GoTo Meeting—and a step above Webex's 200—it still does not match paid tiers at competitors like Zoom, which can offer participant limits over 500. Likewise, the limit to five language channels per meeting is not ideal for events that require more languages.
Our Staff
Trusted Translations offers high-quality video remote interpretation for your organizational needs. Our professional translators and interpreters are experienced with a wide range of communications platforms, including BlueJeans, and can provide you with guidance on the solution that will work the best for you.