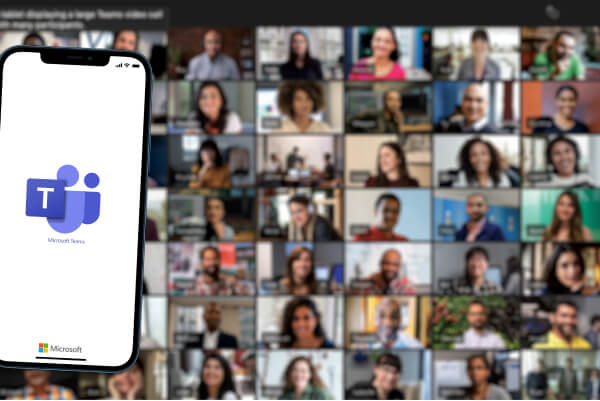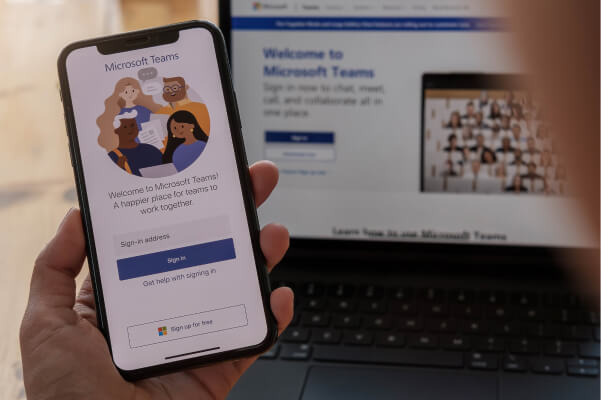 Home » Services » Video Remote Interpretation (VRI) »
Remote Multilingual Interpretation Services on Teams
Among the many options for remote work platforms, Microsoft Teams has emerged as a global frontrunner and the primary alternative to Zoom. At
Trusted Translations
, we provide high-quality, professional remote interpretation services for Teams meetings, webinars, and other events.
Professional Interpretation for Teams Meetings and Webinars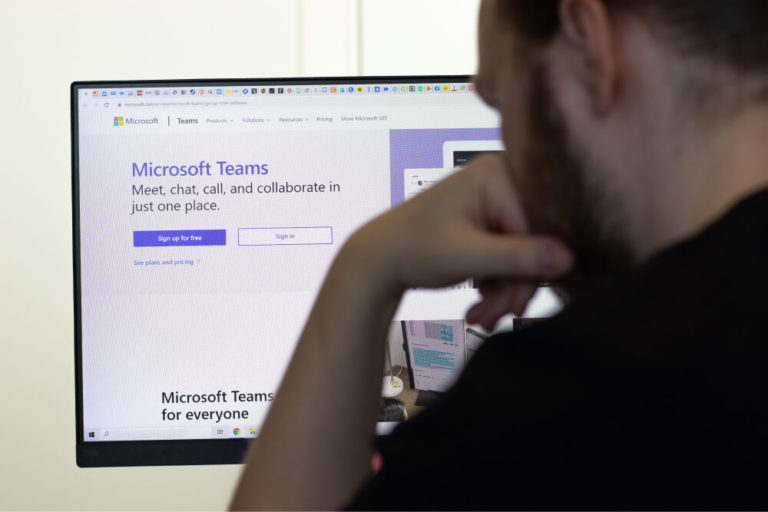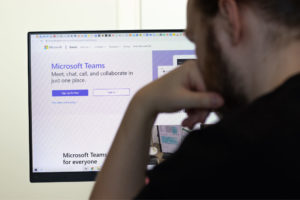 Developed by technical powerhouse Microsoft, it's no surprise that Microsoft Teams is a leading global collaboration platform. In fact, with approximately 270 million monthly active users in 2022, Teams is the most popular business communications platform in the world. If you are looking for professional interpretation services for your Teams meetings,
Trusted Translations
will work with you to assign skilled interpreters for remote simultaneous or consecutive interpretation. As of September 2022, Teams has made language interpretation generally available for scheduled meetings, channel meetings, meetings with up to 1,000 participants, and webinars. When adding multilingual interpretation to Teams, organizers can add up to 16 different language pairs (for example, English to Spanish) and as many interpreters to the 16 language pairs as you need. After enabling language interpretation in the Teams settings, the organizer will simply search for or select an interpreter's name and choose both their source and target language. Note that since Teams currently allows only unidirectional interpretation, for meetings that involve multiple source languages, you will have to add more interpreters.
Benefits of Teams Multilingual Meetings
Why use Teams for remote multilingual interpretation? In contrast with Zoom, which is only a videoconferencing platform, the all-in-one nature of Teams comes with some extra benefits:
Deep integration with Office 365 products provides easy coordination of documents, spreadsheets, to-do lists, etc.
 Supported by Microsoft, which offers technical support in over 40 languages
No additional cost if you already have a Microsoft Business account
Already used by numerous international organizations worldwide
In general, video remote interpretation can also save on traveling costs and equipment rentals while improving your accessibility to a wider audience.
Teams is favored by 41 different countries around the world.
Teams reached 270 million users in 2022.
Teams is a free add-on for businesses that already use Microsoft 365.
Over a million organizations use Teams as their default messaging platform.
Limitations of Teams for Remote Interpretation
Along with its many advantages, there are several features of Microsoft Teams to be aware of when deciding on a remote interpretation platform.
Interpretation in a main meeting will not carry over into breakout rooms
In a recorded session, the interpreter's audio will not be present on the recording
Interpretation is not available in end-to-end encrypted (E2EE) meetings
It can be difficult to assign permissions and set privacy, especially for guest/external interpreters
Teams' user interface has a steeper learning curve than Zoom
If your meeting's subject matter must be encrypted, for example, or if you are planning to record multilingual sessions for later download, Teams might not be the right choice. Likewise, the more complex Teams' user interface could present a barrier if not all attendees will be familiar with Teams. On the other hand, Teams' built-in productivity features could be vastly preferable for your company's internal events.
Our Staff
Not sure whether Teams is the right fit for your remote interpretation needs? Trusted Translations offers both simultaneous and consecutive interpretation, and can help you determine which interpretation services will work best for you. We are well versed in the complexities of the Microsoft Teams platform as well as how to best leverage remote interpretation to build global connections.