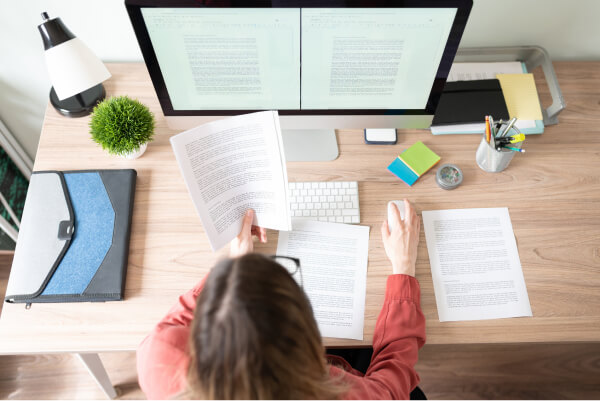 Home » Services » File Formats »
Microsoft Excel Translation Services
At
Trusted Translations
we offer the most accurate and professional translation services available for your Microsoft Excel documents. When we receive an Excel document, we will ensure that the final product is of the highest quality in the industry. Not only do we work with highly qualified, industry-specific translators, but our expert in-house IT team will ensure any embedded elements within your Excel documents, such as formulas, drop-down tabs and more, are taken into account during the process, so no detail is lost.
Excel Document Translations
Excel document translations can include anything from graphs, numbers and formulas to large texts that need to be translated into multiple languages. Spreadsheets are often employed in translation projects and it is crucial to have an expert team accurately translate the subtle technicalities of the document. Trusted Translations' team of expert translators, project managers, and IT staff will ensure that every Excel translation that comes into our hands is accurately and professionally translated and meets the needs of each individual client.
Formulas and Other Hidden Information in an Excel Document
When Trusted Translations receives an Excel document, the Project Manager assesses whether or not it needs to be sent to our in-house IT team in the case that there are any special formulas or drop-down tabs embedded within the document so no details are lost in the translation process. Our IT team can also convert the numbers and formulas to and from the metric and imperial system upon request by the client. This step will ensure that the final document you receive does not lose any information in the translation process and that the formulas remain intact and produce accurate results. Our professional translators will then be able to continue with the translation of the text within the body of the document.
We convert embedded formulas to and from the metric and US Standard systems.
We ensure that embedded formulas both remain intact and produce accurate results.
We will localize your Excel projects so you can reach a wider audience.
We translate multiple languages in the same Excel document for your convenience.
Multilingual Excel Files
At Trusted Translations we understand the importance of reaching your target audience while also providing a basis to reach a wider audience. That's why we work with our clients to make all of their system translation projects efficient and seamless, so you can focus on your company's core competencies. When we work on system translation projects, whether it is a software or a new phone application, we utilize the convenience of an Excel document to translate and share information. This allows for easy import and export of the system's information as well as the convenience of having multiple languages in the same document, translated side by side, one phrase at a time. When you work with Trusted Translations we not only ensure that your translation experience is effective and uncomplicated, but our expert team of professionals will help expand your system to reach a wider audience by accurately translating and localizing your projects, always with the guarantee of a fast turnaround.
Trusted Translations leaves no detail behind when translating an Excel document—from charts, graphs, hyperlinks and large texts, to formulas and drop-down tabs, your final document will not lose any of its original content in the translation process.