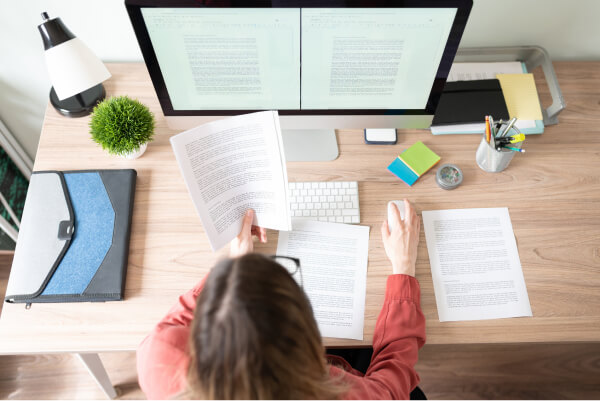 Home » Services » File Formats »
Illustrations and Image Translation Services
An accurate and precise image translation is essential to reaching and impacting a wider audience. Since an image, such as a company slogan, usually includes little space for large amounts of text, it is of vital importance that your translation not only be accurate but also appropriate for your audience. At
Trusted Translations
we work with several image file formats; everything from JPEG, JPG, TIFF, BMP, PNG, EMF, GIF and more.
Whether your project was created with Adobe Photoshop, Adobe Illustrator, or any other file format, Trusted Translations' expert team will ensure that all of your image translations are delivered to you ready for immediate use.
Image Translation Process
Translating an image involves several steps that require the expertise of our professional team of translators and desktop publishers. At Trusted Translations, our experienced translators and desktop publishers are ready to take on any of your image translation needs, no matter how complex they may be. We not only ensure that the translation and design are of the highest quality, but we also take into account the importance of your target audience. We will localize your image creations so you can expand your audience by reaching the correct audience in an appropriate manner. When we receive an image for translation, it must first pass through the expertise of our desktop publishing team in order to extract all translatable text from the images. This makes the text compatible with our Computer-Assisted Translation Tools (CAT Tools) which allows for a more accurate translation of the text by our translators. Subsequently, the document passes through our DTP team once more in order to readjust the formatting of the images with the newly translated text. Even images with heavy graphics and a complex design will be delivered to you, ready for immediate use.
Different Image and Illustration Types
At Trusted Translations we understand that every type of image translation is unique–from its source, to its format, to its target audience. That's why we take special care to ensure that each image translation undergoes the process that is most beneficial to its final destination. For example, a screenshot will undergo a much different process than an animated illustration or a company slogan. Our desktop publishers and industry-specific translators will ensure that every step of the process is performed accurately, professionally and specific to each individual image translation project. Our expert team is able to determine what steps we should take in order to deliver the most effective and beneficial final product so you can not only reach your target audience but also expand to an even wider public.
We eliminate the hassle of hiring a separate design company to reformat your images.
We will work with your company's desktop publishing team upon request.
We ensure your image translations are delivered to you ready for immediate use.
Our desktop publishing team specializes in translation-related design services.
Desktop Publishing (DTP) for Image Translations
At Trusted Translations, we are aware that in the marketing world, image plays a crucial role in appealing to your target audience. This is why we have a dedicated desktop publishing team that specializes in translation-related design services of the highest quality and with a fast turnaround rate. A desktop publishing step is always necessary when it comes to image translations. In many cases, it must pass through a desktop publishing step not once, but twice during the translation process: once pre-translation to extract the text, and once post-translation in order to reintegrate the text into the images and reformat the design. Translating a file format such as Adobe Illustrator or Adobe Photoshop is notoriously complex in the translation industry; firstly, these file formats are not compatible with CAT Tools, and must therefore be manually edited by DTP by extracting the text so it can be translated. Likewise, the translated text must be reincorporated into the original format to make it look as though it had never been translated. A simple translation can become quite cumbersome if you are using separate sources for your translation and graphic design needs. If this is the case, Trusted Translations is your one-stop solution. Not only do we work with the most professional and experienced translators in the industry, but we also have an expert in-house desktop publishing team that specializes in translation-related design. Additionally, we will work with your company's design team upon request.
When you work with Trusted Translations, your image creations will be returned to you in a professionally translated manner and always in their original format and layout, and won't need to undergo any extra steps.