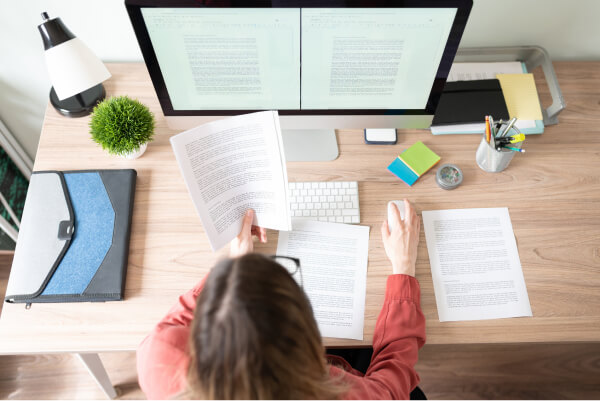 Home » Services » File Formats »
Microsoft Project Translation Services
At
Trusted Translations
we understand the importance of using a collaborative platform such as Microsoft Project in order to develop plans, manage budgets, assign resources to tasks, create schedules, track progress, and more. You're a professional project manager in your field, and you have every aspect of your project under control, but what happens when you have to share this information with someone who doesn't speak the same language, like a teammate or a stakeholder? That's where
Trusted Translations'
expert team steps in.
Microsoft Project One-Stop Solution
At Trusted Translations we provide you with a one-stop solution for all of your MS Project translation needs, so everyone involved can work together with the right information to make all your projects a success, and launch them to a global level. Our industry-specific translators are experts in their respective fields and will not only deliver the most accurate translations in the industry, but will also localize the translation so no detail is misunderstood on the receiving end. All of your information will be effectively communicated; from task-planning presentations to resource allocation charts, finances and their corresponding currency conversions, schedules, and more, we ensure that every element is taken into account and seamlessly executed. When you choose Trusted Translations for your MS Project translations, you can assign tasks and resources and report the final results to anyone in the world. Likewise, our desktop-publishing team will ensure that no detail is overlooked, and will make certain that the original format is preserved with the insertion of the target language text. Attachments that have been added to work items, embedded files such as a Word document, an Excel spreadsheet, PDF files, audio, video, animations and more will each be extracted by our desktop publishers, individually managed and will undergo the translation process that corresponds to each. Finally, desktop publishing will ensure that every elements is reintegrated into your MS Project file and returned to you ready for immediate use.
We will translate your MS Project collaborations from and into over 200 languages.
We will help you launch all your MS Project ideas to a global level.
We can translate your projects into languages that are not supported by MS Project.
Work seamlessly across language barriers on all your MS Project collaborations.
Microsoft Project "Non-Supported" Language Translations
In its most recent version, Microsoft Project is able to "support" 27 languages, not including English. Not a very substantial number, considering the fact that Trusted Translations works with more than 200 languages. So what happens when we receive a project that must be translated into a language that is not supported by Microsoft Project such as Swahili, Uzbek or Amharic? That's where our expert team comes in. We work with highly experienced professional translators who are experts in a wide range of languages so you can work flawlessly across language barriers with all of your teammates and stakeholders. Furthermore, our translators are experts in a variety of industries including finance, government, healthcare, construction, and pharmaceuticals, just to name a few, so you are guaranteed to receive the most precise translation possible. Additionally, with the expertise of our desktop publishers, you will receive a final product that looks as close to the original as possible. Our DTP team will ensure that all of the translated text fits seamlessly with the original format and layout of the project so it doesn't lose any of its important details and original characteristics.