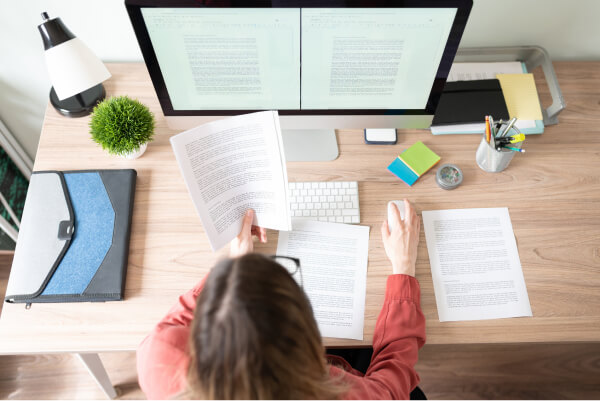 Home » Services » File Formats »
Professional Translation for WordPress Websites
We will guide you through the entire process of translating and localizing your WordPress website. We offer high-quality professional website translations for WordPress at the most competitive rates. Plug-ins like WPML or Multilingual Press can provide the ideal solution if you want to translate your WordPress website. And,
Trusted Translations
is the best partner to localize your content through one of these WordPress plug-ins.
Multilingual SEOWordPressLocalization with WPML
As explained in the WPML Documentation for Developers: "One of the major benefits in running a multilingual site is appearing high on Google search results in different languages. The process of promoting your site to the top is called SEO and when it's happening on a multilingual site, we call it 'multilingual SEO.'"
When you use WordPress to build your site, a lot of the SEO work is already done for you. WordPress produces simple HTML, which Google easily understands. Trusted Translations' online marketing translation experts will localize your WordPress site with WPML to help your content rank high in any language.
Translating WordPress Content Using WPML
If you have a website that was created using WordPress (currently the world's most popular content management system or CMS) and you need to make your website available in different languages, now you can do it quickly and easily with support from localization experts like Trusted Translations and the help of WPML, the Multilingual WordPress Plug-in. On Trusted Translations' end, Memsource is the translation management system (TMS) used to localize your content into as many languages as you wish. The solution we offer uses Memsource's Connector to complete the integration between your CMS and our TMS. For higher automation, and in case you have more dynamic content, we may also offer you Memsource's Automation Widget.
Translating WordPress websites is easier than ever with the WPML plugin.
WordPress is used by two out of every five websites on the Internet.
We deliver translations online, directly to your WordPress website.
We preserve the original format and style of your WordPress website.
Free Configuration by Trusted Translations
In addition to WPML's support for your plugin, Trusted Translations also has an IT team of WordPress and WPML experts who will help you resolve any problems that may occur while configuring WPML.
Our Dedicated Technical Support
The Trusted Translations team will provide you with dedicated technical support from the moment you first contact us until the content of your website is fully translated. You will also have technical support available for any questions that might arise in the process of updating content, although we are confident that the plugin will provide the invisible translation pipeline you are looking for.
Best Translation Price by Word, Plus Discounts for Repetitions
The service charges by the word, but there is no need to be concerned about costs—the plug-in can load updated content to a platform that reuses similar content at a much lower cost than if all updates were translated from scratch. Ask our sales representatives about leveraging your translation projects by taking into account repetitions, fuzzy and full matches.
Want to know the word count of your site?
Use WPML's website word count to find out. Once you have it, contact us and we will give you an exact quote.
Don't hesitate to contact us with any queries or concerns about the localization and translation of your WordPress website.